Innovation Management (IM) is important to our success, and includes the evaluation of existing systems, practices, and incremental improvements to existing products and processes. We continually assess our understanding of the market; what our customers want to achieve; and hold focused innovation summits, spending time with experts to understand potential opportunities.
We follow a stage-gate system with two major elements. First, we want to make sure that we can clearly articulate what the value is that is associated with the innovation. Second, we want to make sure that we bring ideas and innovations to the marketplace as quickly as possible.
We are globalizing the principles of the Stage-Gate system, a key business process, to better manage R&D programs. Apart from its well-known and disciplined benefits, there is also the benefit of its integration with Product Stewardship, through a formal assessment of a variety of environmental and social impacts.
The stage-gate process provides clarity to the sales and marketing teams on the value of the projects and their viability, thereby helping management determine which projects have the most significant impacts. The goal of our stage-gate process is to continually assess the commercial and technical viability of our products. By doing so, we are assessing at a very early stage whether the design is fit for purpose.
Once we are sure that the design is fit for purpose and the customer is satisfied, we can then scale up the project and product. This allows us to reduce the risk of doing so and not meeting our customer's needs. In the stage-gate process, we begin with the prototype, and then scale up through various steps. This allows us to reduce the risk of the financial impact of products that are not commercially or technically viable.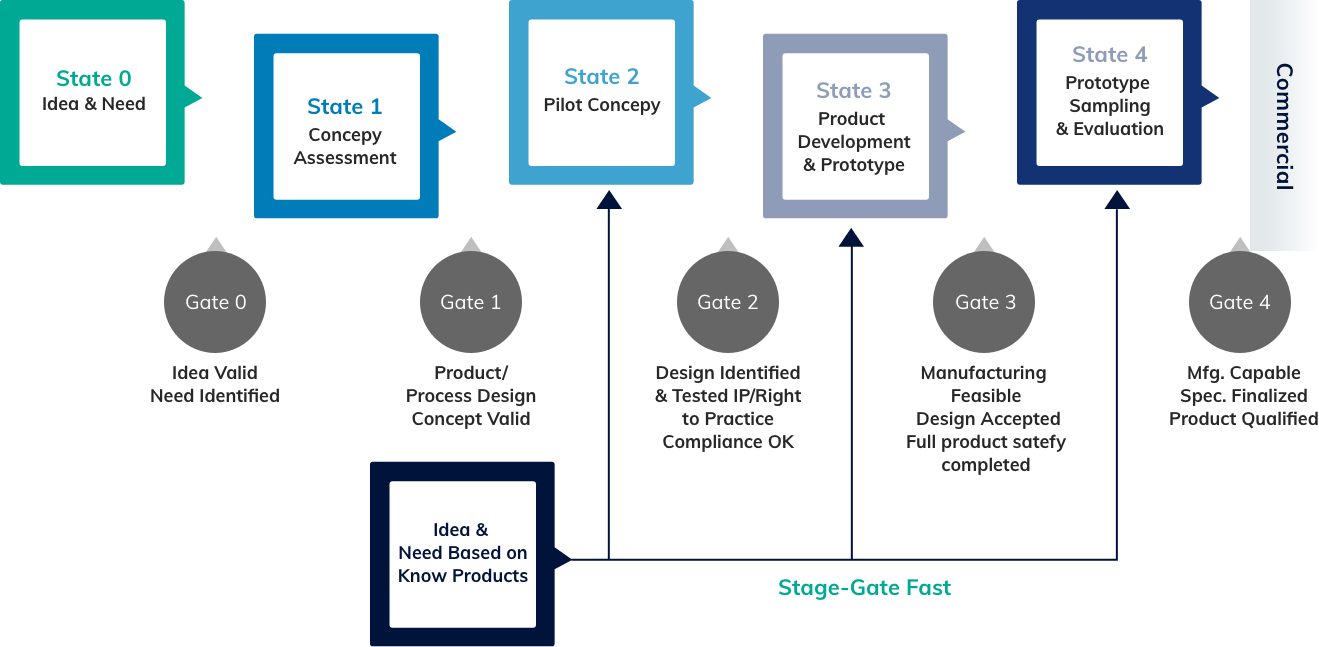 Innovation Governing Structure
Innovation councils meet quarterly to review project proposals, new technologies and customer needs. They also review the progress of projects to consider any problems and develop solutions to prevent future complications.
In the fibers segment, the corporate innovation council is responsible for coordinating functions that are global in scope, for example, DJSI, innovation management, and product stewardship. We have aligned our product development process through our segment leads.
Program ideas can come through a variety of means, often through our sales and marketing functions, or else directly to the R&D leads.
Most often, these initiatives can directly be handled by the site. Sometimes, the program initiative may require multiple resources, multi-site resources, or it may not be appropriate for a given site. So the segment R&D leads take these ideas either to the right site or coordinate a multi-site program. The R&D teams then engage with customers to define and refine the project ideas, and to develop a program. Along with the site R&D teams and the sales and marketing functions, these programs are then converted into product development platforms.
We also generate innovation through other sources, for example, from suppliers, and open innovation opportunities coming through universities.