Recycling Business
As the world's largest producer of PET, Indorama Ventures has reacted to the challenge on resource management issue as well as on the requirement for sustainable packaging from our world-class customers by establishing the recycling business. Our recycled products are bottle flakes, recycled PET or rPET and recycled fibers.
Recycling Management Structure
The strategic decision we are announcing today is fundamental to build upon IVL's global recycling platform so as to better support our branded customers and assist them to reach their PET recycled content goals. To accelerate this growth, a new vertical has been created that will be called Indorama Ventures Recycling Group, and will consolidate all recycling activities under one reporting structure.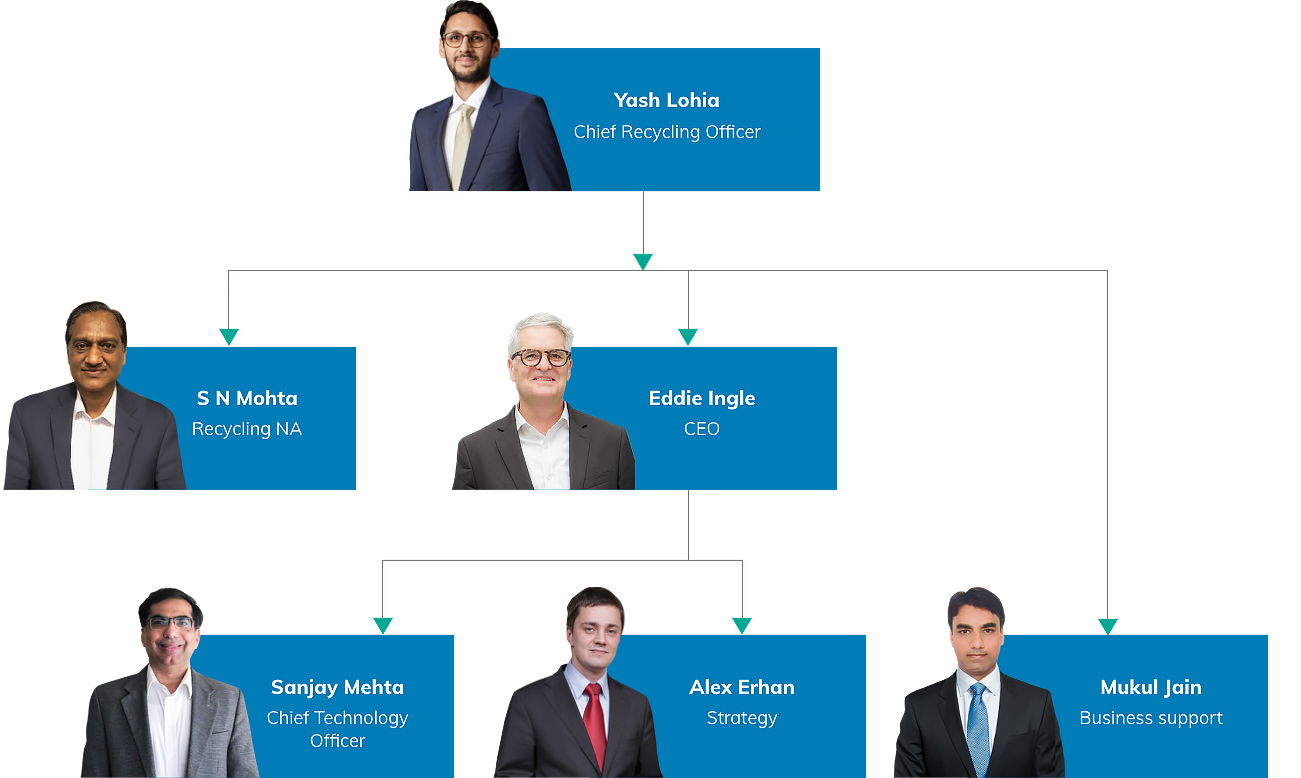 Recycling Facilities
Further than promoting the efficient use of natural resources, our recycling operations located in Asia and Europe help minimize PET waste sent to landfill.
Recycling Facilities Worldwide Locations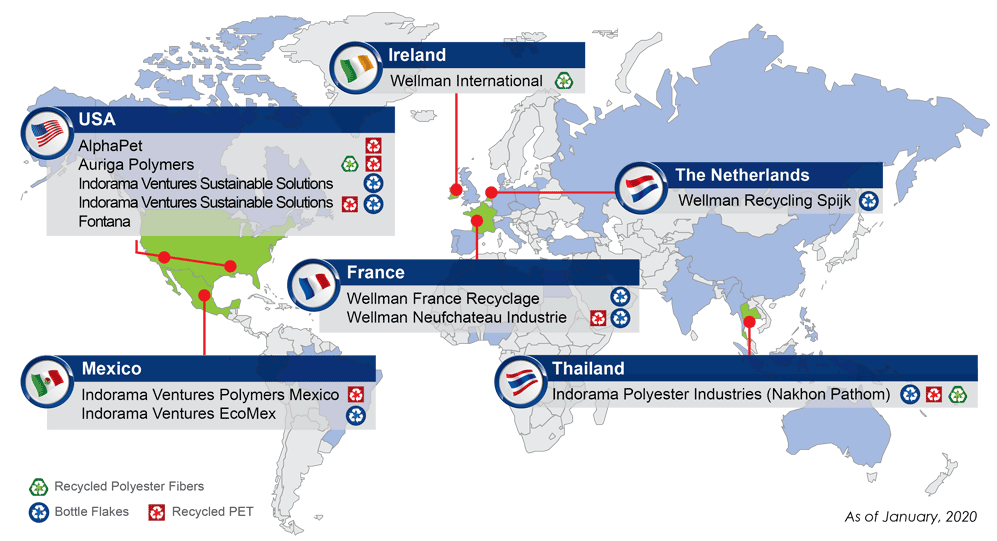 Over the past few years, we continue to expand PET recycling project through the establishment of new recycling plants in Thailand, USA and Mexico. These expansions are a further milestone in strengthening our business and reflect our desire to continue to build a more sustainable business.
Since the PET recycling project has been operating, IVL is able to simultaneously deliver social and environmental benefits to community.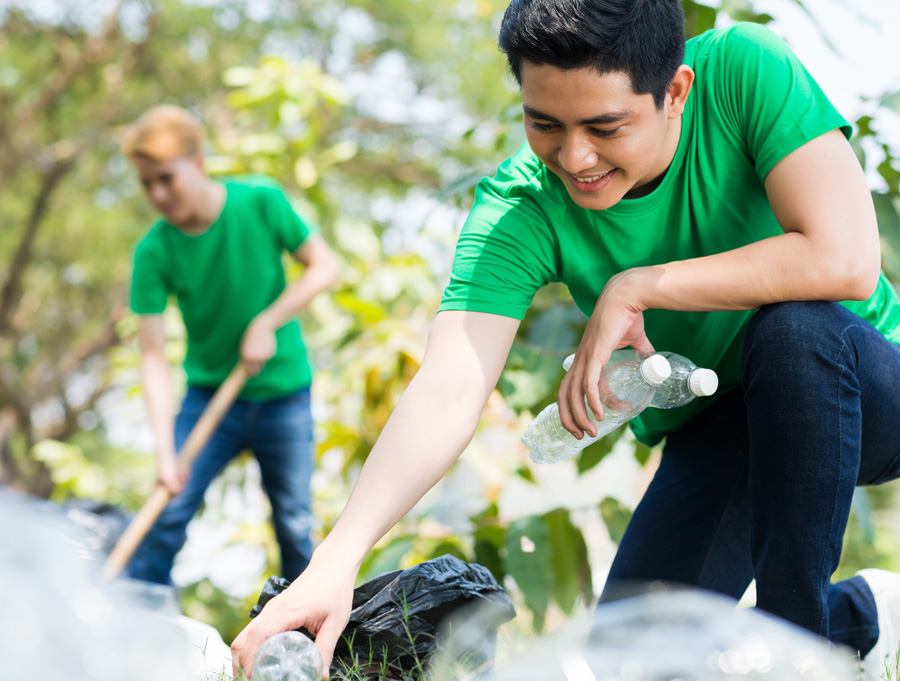 Project Background
Our commitment to corporate citizenship reflects our focus on material aspects of the Company's operations and address social issues. Since IVL's main business is manufacturing of PET which contribute about 42% of our EBITDA in 2015, we aim to minimize PET waste to landfill and promote the efficient use of natural resources through recycling and waste processing initiatives, which reflect the UN Sustainable Development Goals (SDGs) to promote sustainable consumption and production (SDG 12).
PET is one of the most familiar types of plastic packaging and now used for whole range of consumer products in addition to carbonate beverages. The increase in consumption causes an increase in generated PET waste. Our customers, mainly major food and beverage companies, are also facing challenges enforcing by laws to make their packaging more sustainable by reducing materials use and boost recycled content.
In responding to the need for customers and tackle global challenges on resource scarcity and waste, we start to explore new project as part of corporate sustainability programs. The Company has conducted extensive research on the life cycle impact, the regulatory environment and possibility of recycling PET waste including access to technologies, securing waste materials for recycling and markets for recycled products. We decided to start up a project to produce PET flake from waste PET bottles in 2011. IVL's decision to execute the recycling project is based on the growth PET use in a number of industries, opportunity of PET recycling and increased attention of development of a circular materials economy.
To gain quick access to recycling know-how and proven technologies, our PET recycling project is being developed through a newly acquired operating entity. We have invested in two flake processing facilities, one in Spijk, the Netherlands and the second in Verdun, France and one fiber production facility in Ireland. Discarded PET bottles were sourced and collected through bottle sourcing network throughout Europe to facilitate maximum supply chain efficiencies.
These two bottle recovery plants process discarded PET bottles to produce 70,000 tonnes of recycled PET flakes to serve the facility in Ireland. Recycled PET flakes are then converted into both food-grade and fiber-grade materials.
With this project, IVL is not only able to pursue customers' sustainability needs but also meet the demand of consumers for more recycling of post-consumer products and contribute to make Indorama Ventures a 'zero waste' company with a low carbon footprint
This PET recycling project complements IVL's existing capability and serves as a way to gain access to new markets and product lines. Besides opportunities for business growth, this project also provides access to proven recycling technology allowing IVL to quickly transfer technology to the Company's other assets with a reduced learning curve. As this is the largest recycling capacity in the whole of Europe, the project supports economic growth while reducing production costs and providing a foundation for future growth in the sustainable recycling business.
Business and Environmental / Social Benefits