Creating Global Leadership in PET
In just under 15 years, Indorama Holdings developed numerous business segments, becoming Thailand's first worsted wool yarn producer, a PET manufacturer, and the country's largest polyester fiber producer. The company also transitioned from operating domestically to global expansion with acquisitions in the United States and Europe, becoming a global PET producer in addition to a sizable player in the PTA business.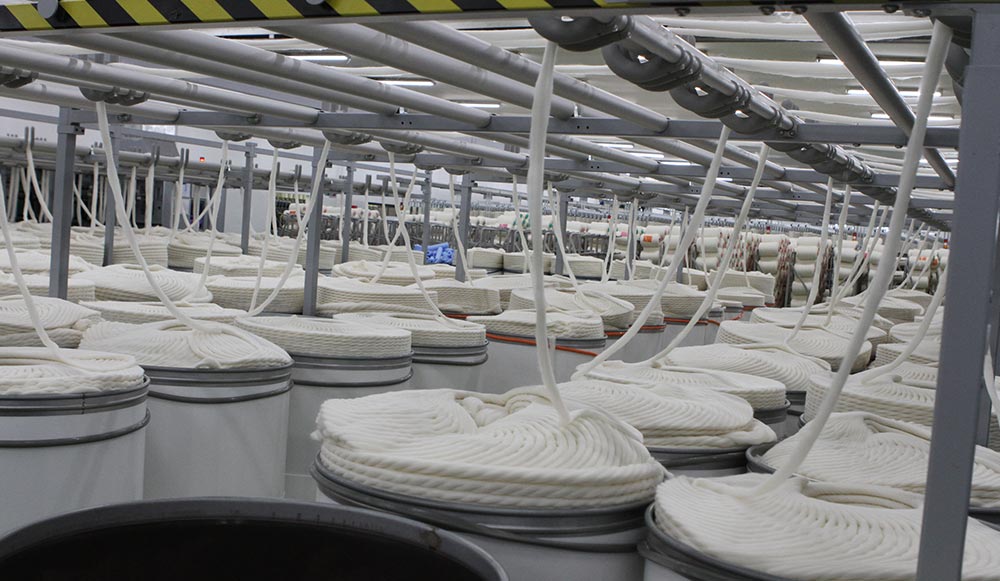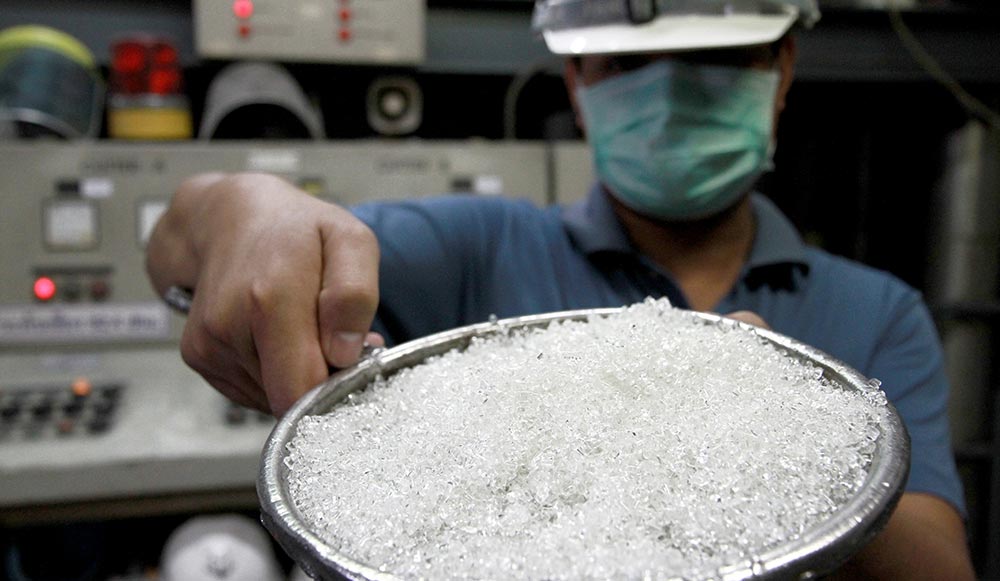 1996
Formation of our joint venture with Serm Suk PCL, the exclusive bottler of Pepsi products in Thailand, boosting growth in Indorama Holdings' PET downstream business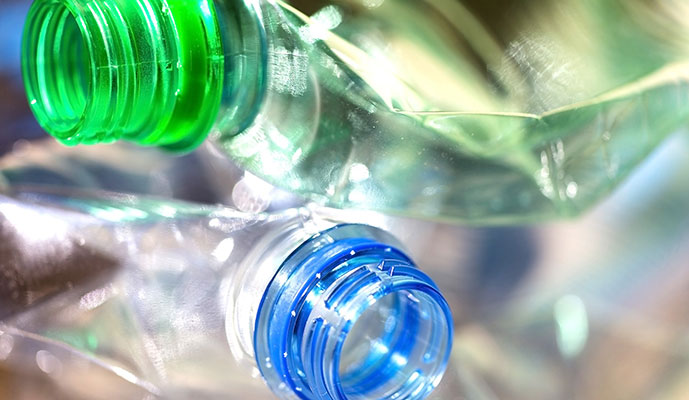 1997
Acquisition of Indo Poly, a polyester fiber plant in Thailand, marking our entry into the polyester business, and subsequently becoming the largest polyester fiber producer in Thailand
2003
Acquisition of StarPet in the United States marking our international expansion in PET production
2005
Listing of Indorama Polymers (IRP) on the Stock Exchange of Thailand
2006
Acquisition of Orion Global PET in Lithuania marking our expansion into Europe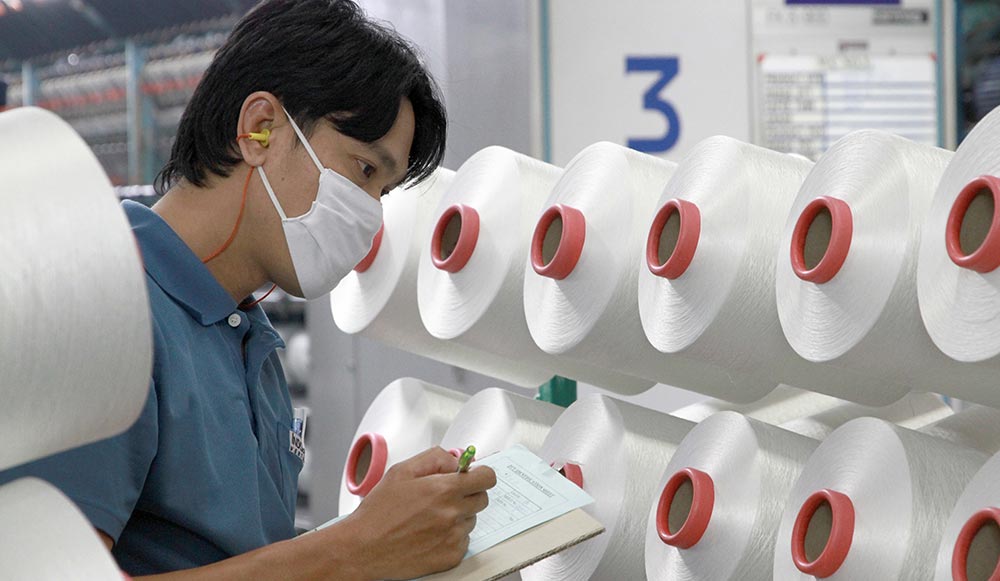 Further Integration with PET & Fibers
Indorama Holdings becomes Indorama Ventures Limited and continues with its geographic and operational expansion in Italy, Germany, the Netherlands, Ireland, and Poland in Europe, and establishes a foothold in China's Guangdong Province with an acquisition of a PET Polymer producer. A fiber project in Thailand and an acquisition in Indonesia further boost capacity for Indorama Ventures in Southeast Asia.
2009
Construction completed of AlphaPet in the United States.
Adoption of "Indorama Ventures Limited," or IVL, for the entire group.
2010
Delisting of IRP followed by the listing of IVL on the Stock Exchange of Thailand.
Acquisition of Italys' Ottana Polimeri through a joint venture.

Adding High Value-Added Verticals - Hygiene, Automotive and Industrials
This four-year period is notable for IVL's dramatic global expansion and rapid growth with a host of strategic acquisitions that really extend and strengthen production and manufacturing capacity around the world – including the United States, Spain, [other European countries resulting from FiberVisions] China, Japan, Indonesia, the UK, Indonesia, Turkey, Nigeria, the Philippines, Ghana, Canada, Thailand and India.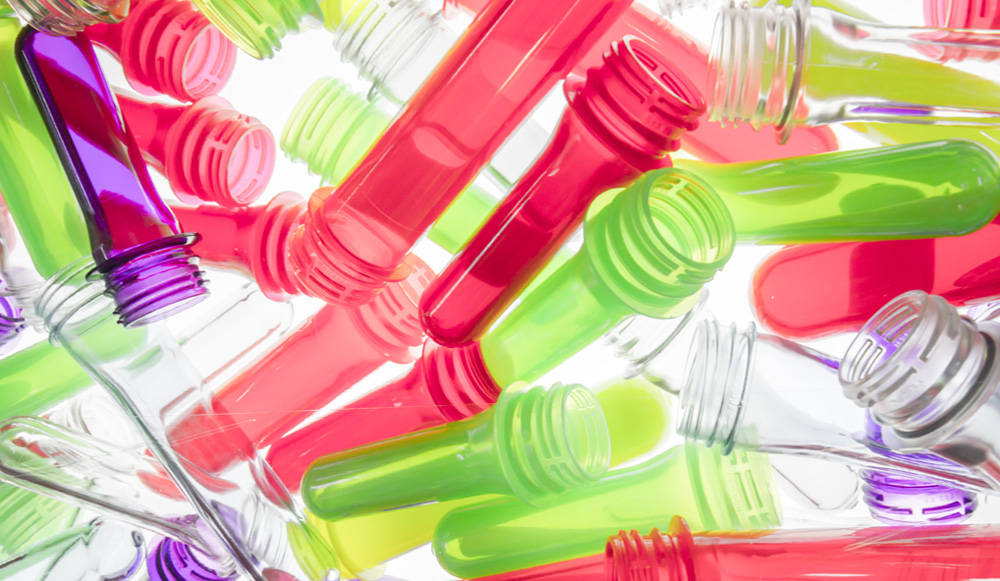 2013
Acquisition of Indorama Ventures Packaging (Nigeria).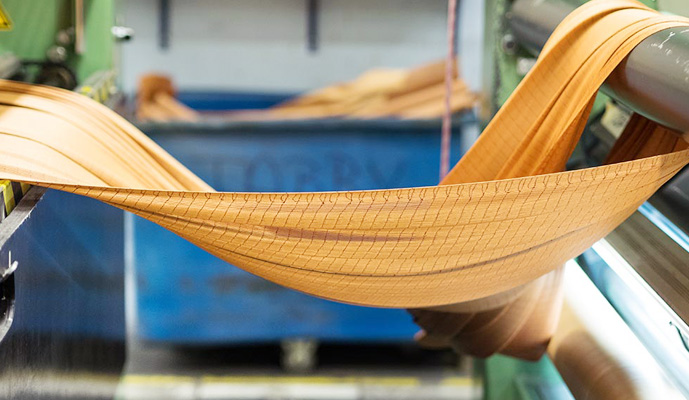 2015
Announcement of agreement to acquire Polyplex Resins Sanayi Ve Ticaret Anonim Sirketi, a new resin plant in Turkey.
Acquisition of Bangkok Polyester PCL in Thailand.
Agreement signed to acquire CEPSA Chimie Montréal S.E.C. in Canada.
Acquisition of a 76% stake in an ethylene cracker in Lake Charles, Louisiana making us the first Thai company to tap into the shale gas revolution in the United States.
Agreement signed to acquire CEPSA Spain's PIA, PET, and PTA businesses.
Agreement signed to acquire MicroPet's PET business.
Creating a World-Class Chemicals Company
Indorama Ventures consolidates its leadership position, as a top global producer of isopthalic acid, having the world's only plant that manufactures naphthalene dicarboxylate, and completing a joint-venture in India becoming the country's second-largest PET producer. Additional acquisitions are announced in Europe strengthening our position in PET production in Portugal, in addition to a move into technical yarns, tire cords, and fabrics for the rubber and composite industries.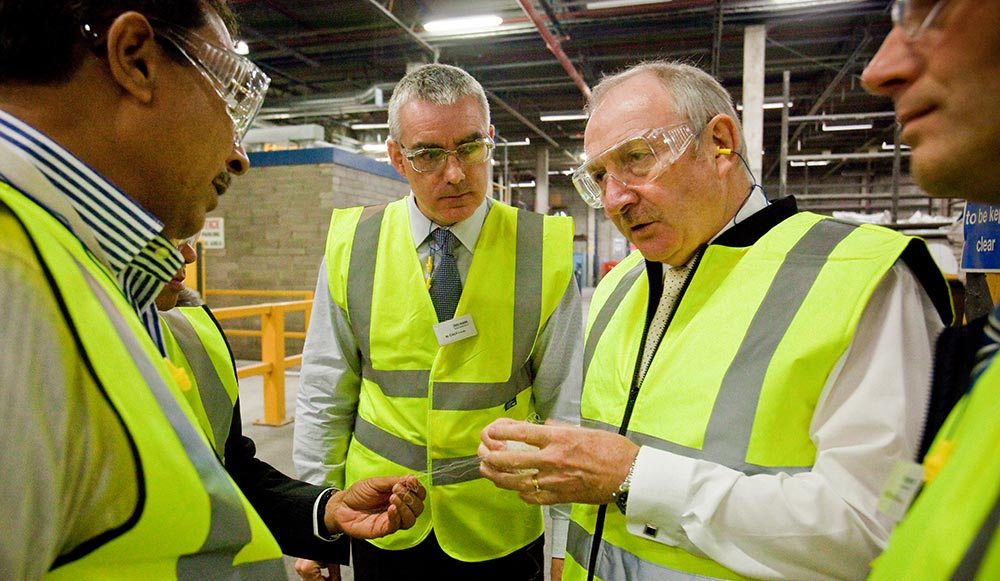 2016
Acquisition of BP Amoco's chemicals business in Decatur, Alabama, consisting of PX and PTA manufacturing as well as the only commercial plant that manufactures NDC in the world.
Acquisition of the PIA, PET and PTA assets of CEPSA Spain completed. The acquisition makes us a world-leading producer of Isopthalic Acid (PIA), a key chemical additive in the manufacture of PET for packaging as well as consolidating our strategy in Europe.
Completion of joint venture MicroPet with Dhunseri Petrochem Ltd. in India. The JV company acquires a 50% stake in Dhunseri Petglobal Ltd.
2017
Acquisition announced of Glanzstoff Group, a major European manufacturer of tire cord fabrics and single-end-cords (SEC) for high performance tire applications. Glanzstoff Group's manufacturing sites are in Luxembourg, Italy and the Czech Republic
Acquisition of DuraFiber Technologies México Operations, S. A. DE C. V. (DFT), a leading Mexican producer of durable technical textiles for industrial, tire reinforcement, and specialty applications globally.
Acquisition of Portugal's Artlant PTA, S.A. in Sines, Portugal and the assets of Artelia Ambiante, S.A., an adjacent utilities provider which secures the energy supply to Artlant.