We entered the recycling business in 2011, and provide the production facilities that transform post-consumer PET bottles into flakes, rPET resins and recycled polyester yarns.
We have carried out an integrated service through our recycling facilities in Asia, Europe and the United States, and have successfully reduced the use of resources in our production processes, thereby providing products which support the sustainability goals of our customers.
Our Recycling Facilities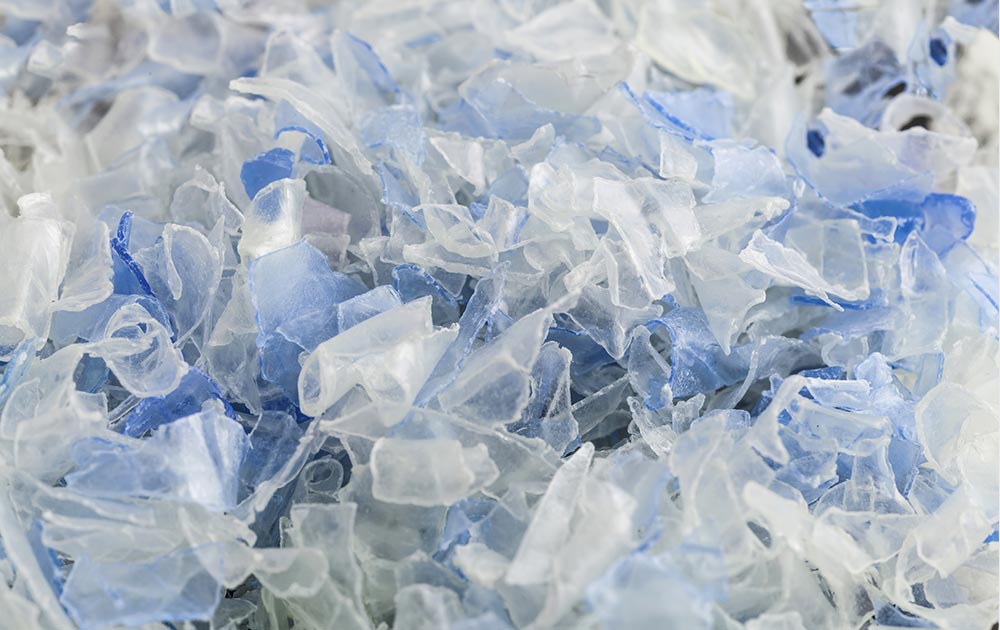 As the world's largest producer of PET, IVL established a recycling business to deal with the challenge of resource management and the need for sustainable packaging.
After studying the impact of the lifecycle and environmental feasibility of recycling PET plastic, we entered the recycling business in 2011 with the acquisition of Wellman International in Europe, later extending recycling production to Thailand, the US and Mexico.
We have reduced the use of resources in our production and observed an increasing need for recycled products. Currently, our recycling capacity is the largest in Europe but we have expanded our operations to other regions. Our recycling plants are now located in the Netherlands, France, Ireland, the US, Mexico and Thailand.
PET Recycling process
Plastic bottles are first compressed in bales and brought to the factory. The bottles are then inserted into a machine and sorted. Labels and enclosures are separated from the bottles and thermal processing is used for sterilization. The bottles are cleaned before going to the next step. Any impurities such as iron, sand, or other types of plastics are cleaned out. Afterwards, the bottles are crushed into small flakes, which can be reused.
The bottle flakes are examined before they are melted. The flakes are then melted to become recycled resins that can be processed to make polyester fibers. These can then be converted into diverse and sustainable applications.
Products
Spec
Application
Name of Manufacturing Site
Location
Download
Spec :
"Denier - 6, 7 & 15
Cut length - 32, 51 & 64 mm
Lustre - SD
Cross shape - Round as well as Hollow"
Name of Manufacturing Site :
Indorama Ventures Polyester Industries
Products
Spec
Application
Name of Manufacturing Site
Location
Download
Application :
For PET and Textiles applications
Name of Manufacturing Site :
Indorama Ventures Polyester Industries
Products
Spec
Application
Name of Manufacturing Site
Location
Download
Products :
FuTuRe-PET® 2225
Application :
Resin with 25 % content of PCR for Heat-Set and hot fill bottles for food and beverage
Name of Manufacturing Site :
Indorama Ventures Polymers Mexico
Products :
FuTuRe-PET® 3325
Application :
Resin with 25 % content of PCR for water bottles with low AA generation
Name of Manufacturing Site :
Indorama Ventures Polymers Mexico
Products
Spec
Application
Name of Manufacturing Site
Location
Download
Products :
Post-consumption rPET
Application :
General Purpose (100% rPET)
Name of Manufacturing Site :
Indorama Ventures EcoMex