Awards
Indorama Ventures Listed in THSI 2020 for the Sixth Consecutive Year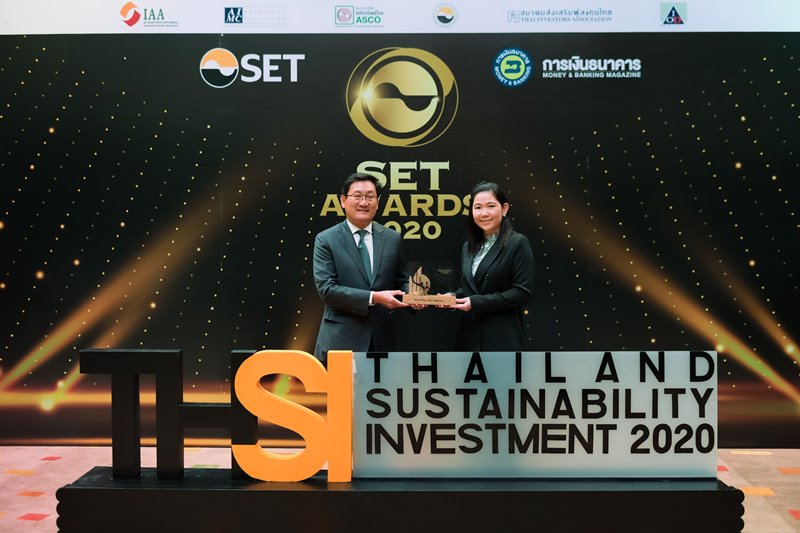 Indorama Ventures Public Company Limited (IVL), a leading global chemical producer, received a plaque from The Stock Exchange of Thailand (SET) marking the company's sixth consecutive year (2015-2020) in the Thailand Sustainability Investment (THSI) 2020 index for the Industrial sector. IVL was honoured as a listed company with a market capitalization of more than THB 100 billion for achieving outstanding performance in Environmental, Social and Governance (ESG) practices. This recognition also reflects transparent disclosure of social and environmental policies and performance to stakeholders as a viable way of making a`n investment decision based on responsible investment.
Group posing from left:
Dr. Pakorn Peetathawatchai, President of The Stock Exchange of Thailand
Ms. Sasinotai Rochanutama, Indorama Ventures PCL.