Awards
Indorama Ventures Wins Sustainable Business Awards Thailand Moving towards Creating a Sustainable Economy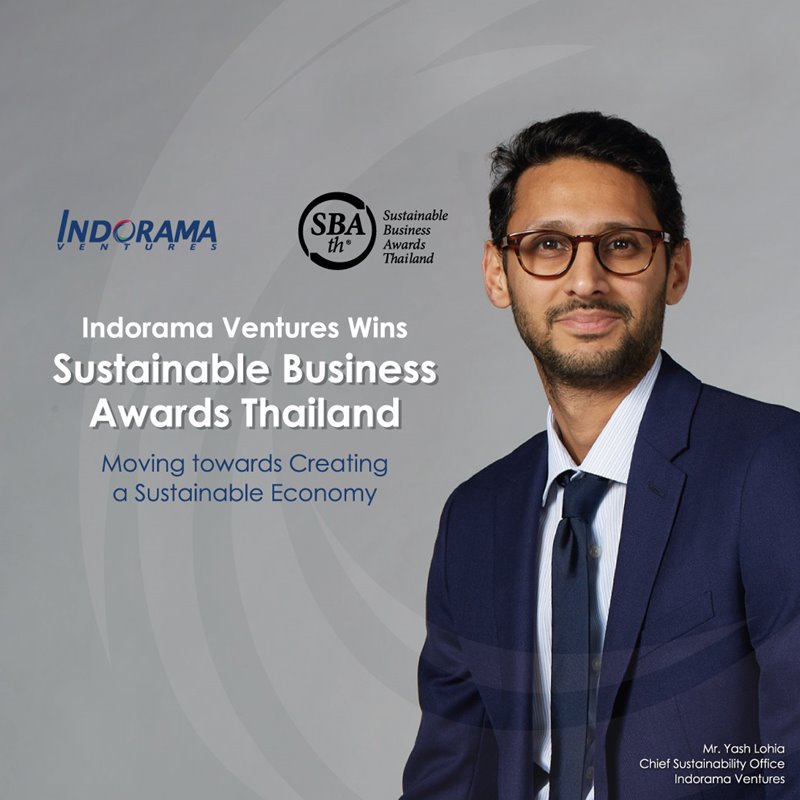 Indorama Ventures Public Company Limited (IVL), a global sustainable chemical producer, has been recognized by the 'Sustainable Business Awards (SBA) 2019 Thailand' in seven categories by Global Initiatives, a global sustainable organization that is driving and supporting the business sector to achieve sustainability goals. The awards reflect IVL's commitment to being a leading corporation striving to create a sustainable economy.
The three awards that IVL won were for Climate Change, Supply Chain Management and UN Sustainable Development Goals. Moreover, IVL also received another four Special Recognition Awards in the categories of Strategy and Sustainability Management, Workforce, Water Management, and Waste and Material Productivity.
The Sustainable Business Awards has been recognized as a regional platform for promoting sustainability. Organized by Global Initiatives, a globally sustainable network, headquartered in Singapore. The event is held annually in Singapore, Indonesia, Malaysia, and the Philippines to validate and recognize companies leading the way in sustainable business that have genuinely instilled sustainability into their long-term business strategies. For the first edition in Thailand, the event was organized by Global Initiatives and renowned partners including the Thailand Business Council for Sustainable Development (TBCSD), PwC Thailand, Thailand Environment Institute and Control Union Thailand, who are also responsible for the evaluation and winner selection process. The event saw participation by organizations from 20 countries worldwide.