Awards
Indorama Ventures listed on THSI for the seventh consecutive year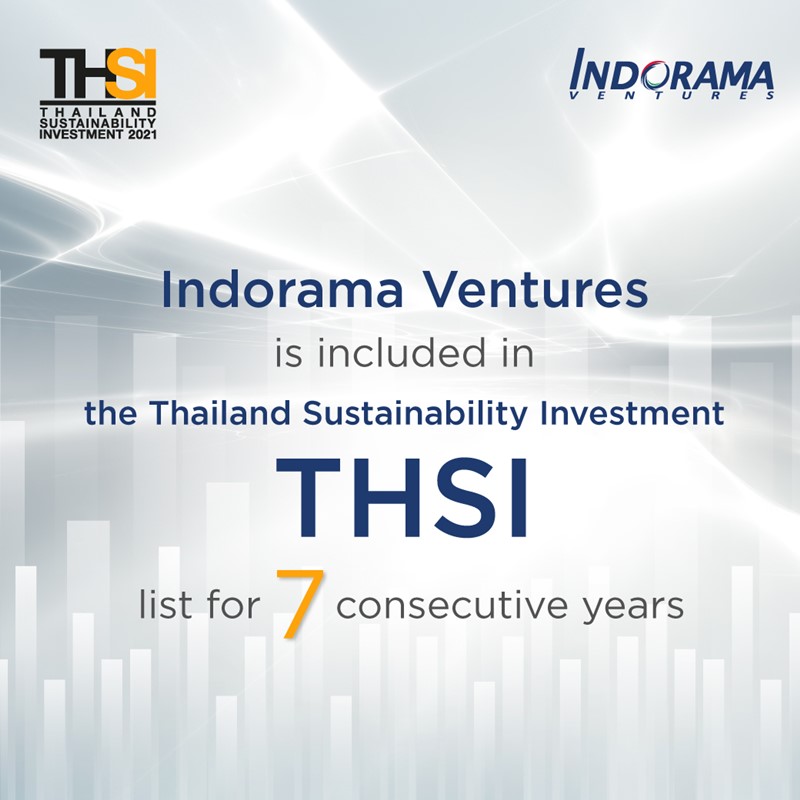 Indorama Ventures Public Company Limited (IVL), a world-class sustainable chemical company, has been selected to be included in the Thailand Sustainability Investment (THSI) 2021 list by the Stock Exchange of Thailand (SET) for the seventh consecutive year.
This recognition affirms IVL's outstanding performance in Environmental, Social and Governance (ESG) practices and sustainability management, which will drive the company's ambition towards a circular economy and carbon neutrality.
Yash Lohia, Chief Sustainability Officer at Indorama Ventures, said: "Being listed in the THSI for the seventh consecutive year reflects the success of IVL's sustainability journey, which responds to the challenges of the global situation, especially during the COVID-19 pandemic. This year, we launched our 10th annual Sustainability Report demonstrating our progress in 2020. From a 2013 baseline, we recorded reductions of 10% in GHG intensity, 4% in energy intensity and 7% in water intensity, as well as an 84% increase in total waste diverted from landfill from 48%."
"Over the past decade, IVL has built a solid foundation for sustainability through strategic actions. These include adopting international standards and guidelines to mitigate the risk of climate change and incorporating ESG factors across our operations. The decade ahead will be even more important as we establish a new sustainable ecosystem focused on recycling and the circular economy, bringing together all players in the value chain. With ambitious sustainability goals, we are committed to creating sustainable values for all stakeholders," Mr Lohia added.
Following each industry's business nature, the THSI list requires sustainability assessment in economic, social, and environmental as well as governance dimensions. The consideration also aligns with the issues that investors around the world are interested in and is related to the areas where businesses can use their potential to solve social and environmental problems. The THSI list will be one of criteria to select companies on SETTHSI Index that promotes the investment in listed companies with outstanding ESG performance.