Awards
Seven subsidiaries of Indorama Ventures based in Thailand have received CSR-DIW Continuous Awards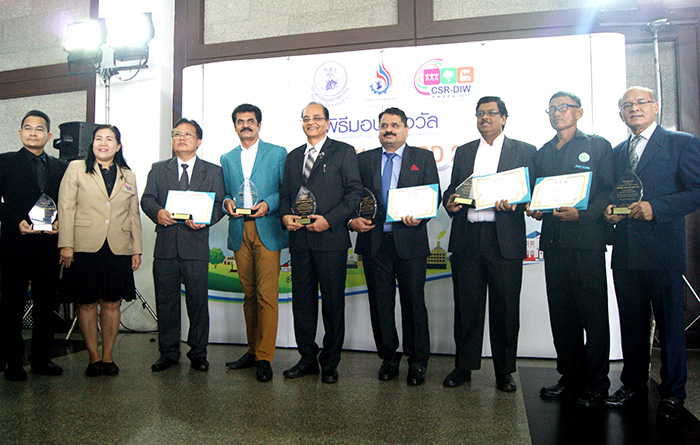 Seven subsidiaries of Indorama Ventures based in Thailand have received CSR-DIW Continuous Awards granted by the Department of Industrial Works, Ministry of Industry, for the seven consecutive year. at Thai Army Club Viphavadi Road, Bangkok. The awards are given to companies with a continuously successful performance in sustainability development and social responsibility.

The list of IVL subsidiaries who received this certificate are as follow:
Indorama Polyester Industries (Nakhon Pathom) PCL.
Indorama Polyester Industries (Rayong) PCL
AsiaPet (Thailand) Ltd.,
Indorama Polymers PCL
Petform (Thailand) Ltd.
Indorama Holdings Ltd.,
Indorama Petrochem Ltd. and TPT Petrochemicals PCL.