COVID-19 Contributions
80,000 Post-Consumer PET Bottles recycled into 17,000 Coverall PPE Suits for 200 Thai hospitals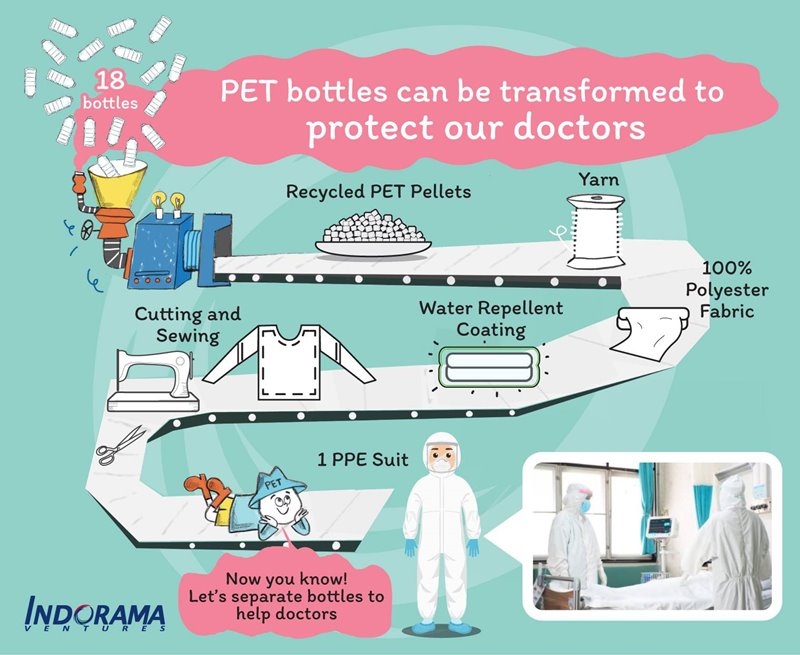 Indorama Ventures, in partnership with Less Plastic Thailand, promotes waste separation for the benefit of society. This includes bringing post-consumer PET plastic bottles back as Personal Protection Equipment (PPE) protective suits for frontline healthcare workers.
With the support of our partners, we have distributed over 17,000 PPE suits to more than 200 hospitals across Thailand to medical staff working daily to fight the Covid-19 outbreak in Thailand. 80,000 post-consumer PET plastic bottles were given new life and recycled to provide these suites.
The project is now moving to phase 3 and will be producing 2,100 PPE suits for dentists.