CSR Activities
Local Recycling Initiatives
Indorama Ventures continues the roadshow recycling education visiting 3 schools in Rayong.
8 August 2022
IVL continues the recycling education roadshow with CSR teams from TPT Petrochemicals PCL and Indorama Petrochem Ltd. (PET) in three schools; Cheng Nern Kindergarten School, Nikom Sang Ton Eng Five School, and Wat Noen Phar School located in Rayong province through fun activities.
More than 500 students and 20 teachers participated in the program. At the first school, the team started the activity with the kindergarten target group in Cheng Nern Kindergarten School by singing songs about waste separation and types of bins, then proceed with playing games of memorizing the bins' symbols and colors. The second was at Nikom Sang ton Eng Five School for primary students. The team provided the 3Rs session on waste separation that can be applied to the daily lives of everyone. The last school was Wat Noen Phar School, the activity lasted the entire day starting with a session in the morning in class about waste management and plastics waste. Later in the afternoon, the students joined a workshop under the theme of 'Resue'. Together, everyone crafted DIY inventions from PET bottles.
The activity allowed participants to understand the cause of waste problems and how to reduce waste through recycling education and creativity. The goal of the recycling roadshow is to educate young minds that plastic can be brought back to the recycling process to reduce the use of limited resources. Before the team's departure, the schools were given trash bins so, that students and teachers can proceed to practice recycling and apply their knowledge from the activities to their lives and do their part to create a good environment for the future.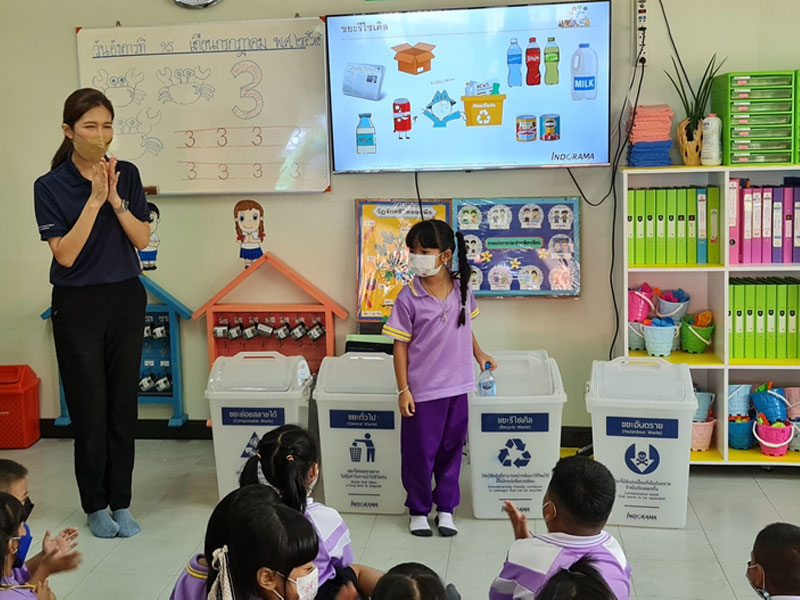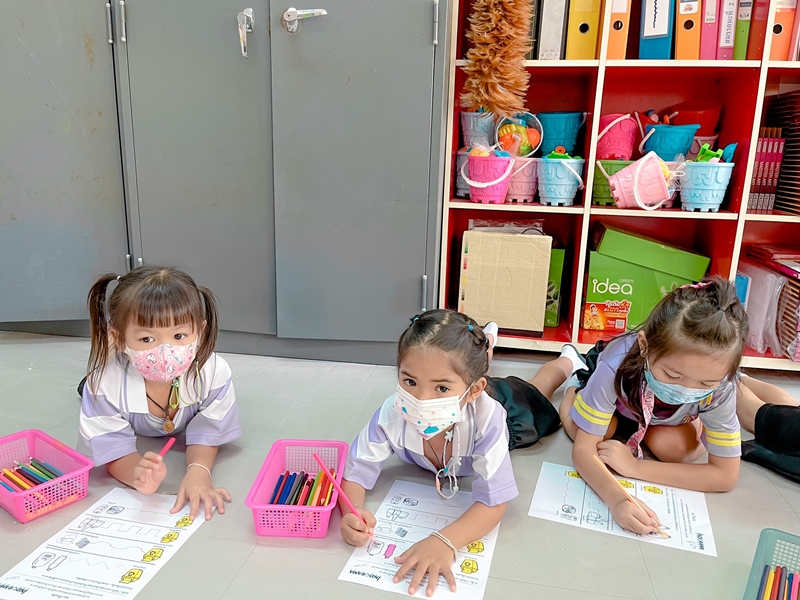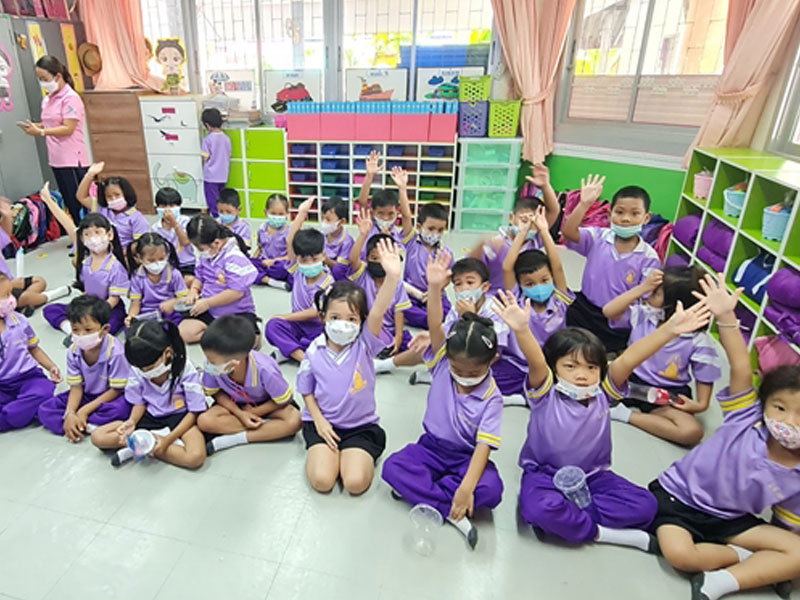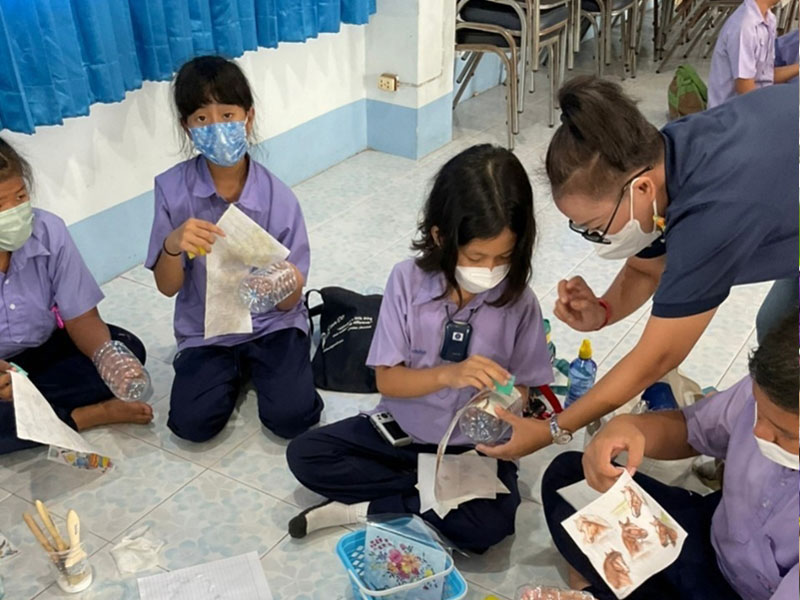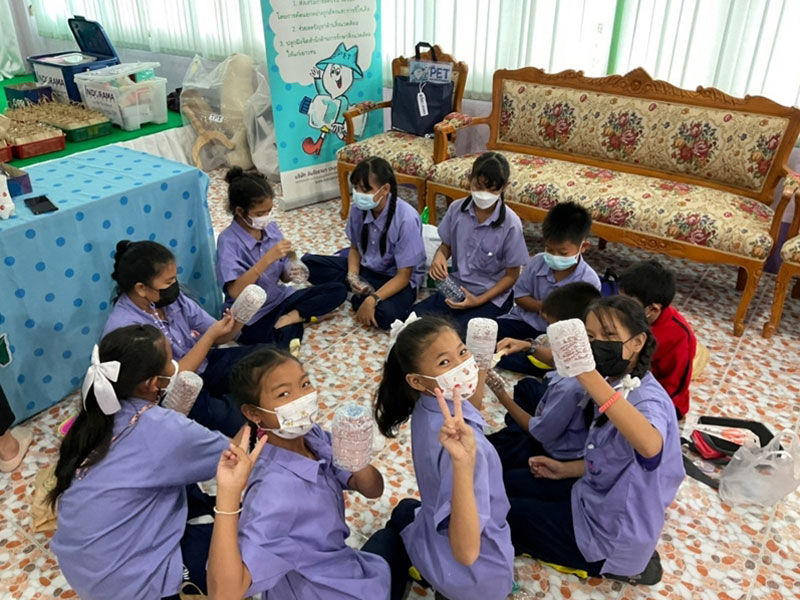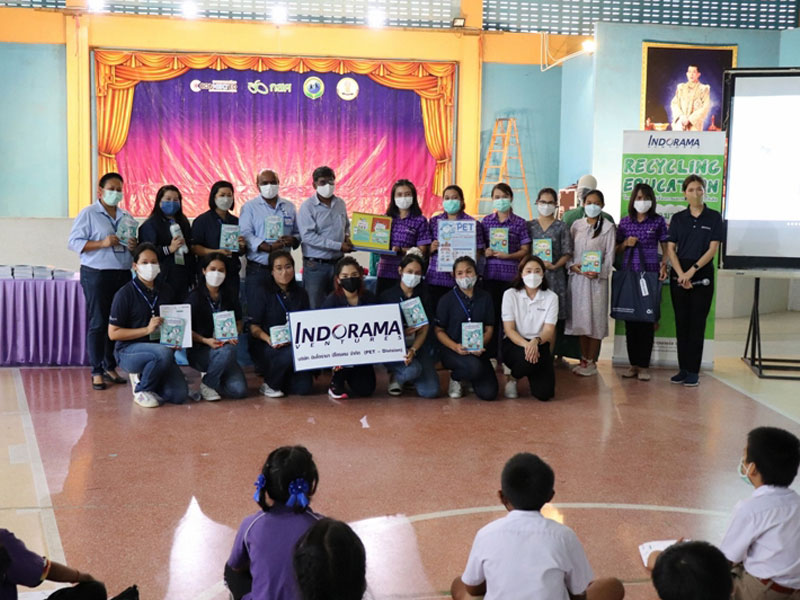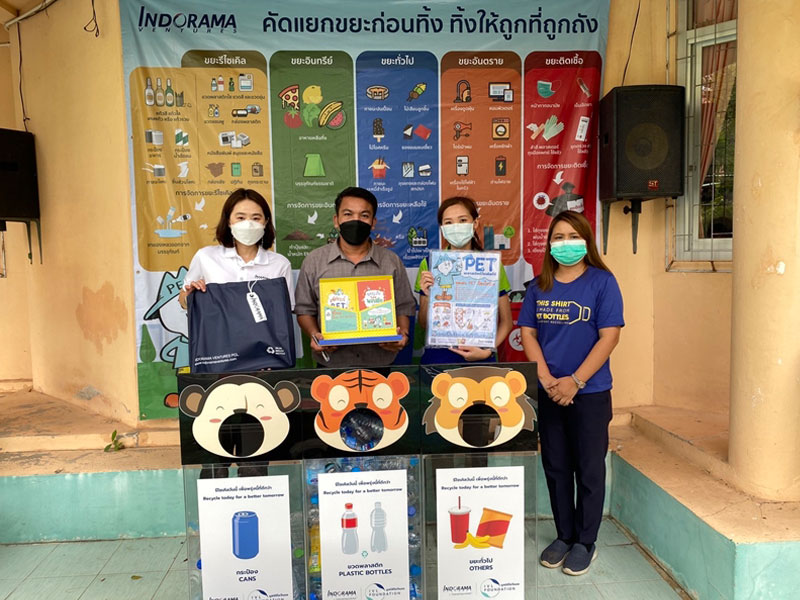 ---
IVL partnered with Buriram United to organize waste management and PET recycling training to Buriram's entrepreneurs.
11 July 2022
IVL joined hands with Buriram United, Thailand's top level professional football team to provide training session on "Waste management and PET recycling" at Chang Arena Buriram province. The session was attended by Buriram's SME group with more than 200 entrepreneurs' audience. The aim of the session is to raise awareness on the importance of waste management, education in different types of plastics in daily lives and promote upcycling recycled PET (rPET) products such as football T-shirt, bags and shoes.
IVL and Buriram United are determined to raise awareness about the environment and its importance. Both believe that the training provided knowledge on waste separation and waste management that can be applied in daily routines and in business aspect for entrepreneurs who participated. Moreover, the session also focused on the significance of recycling and its practice to sustain our environment for the future.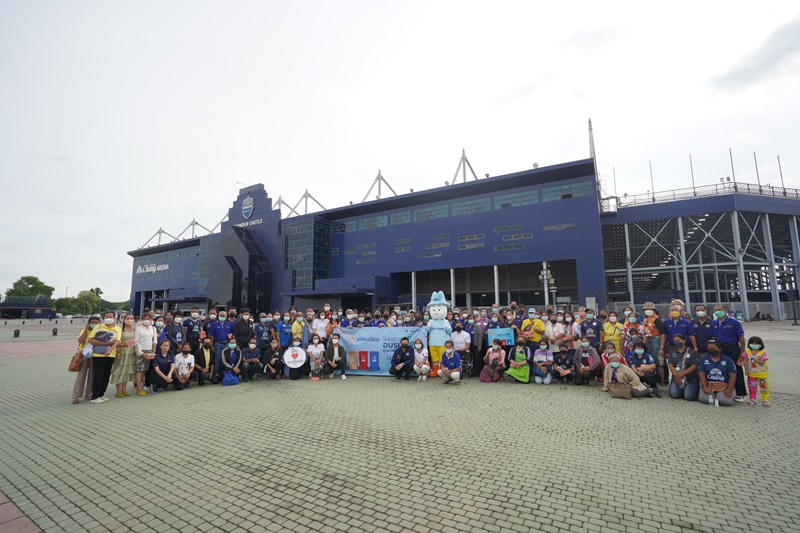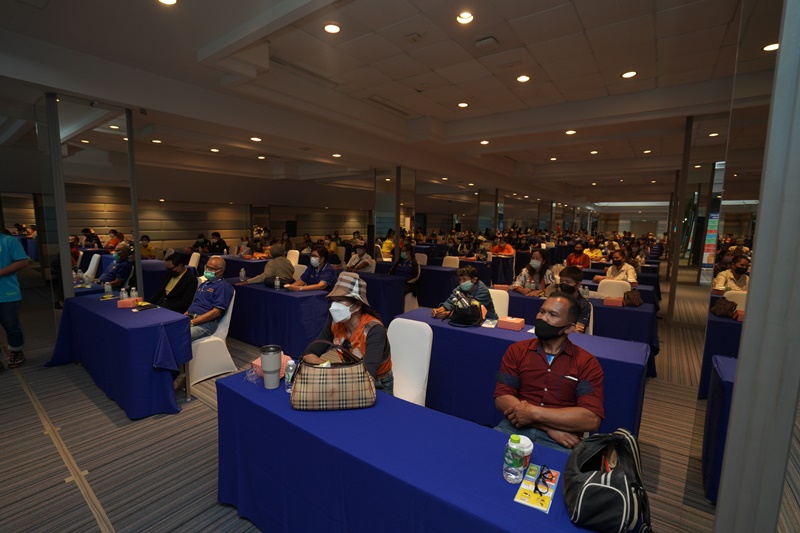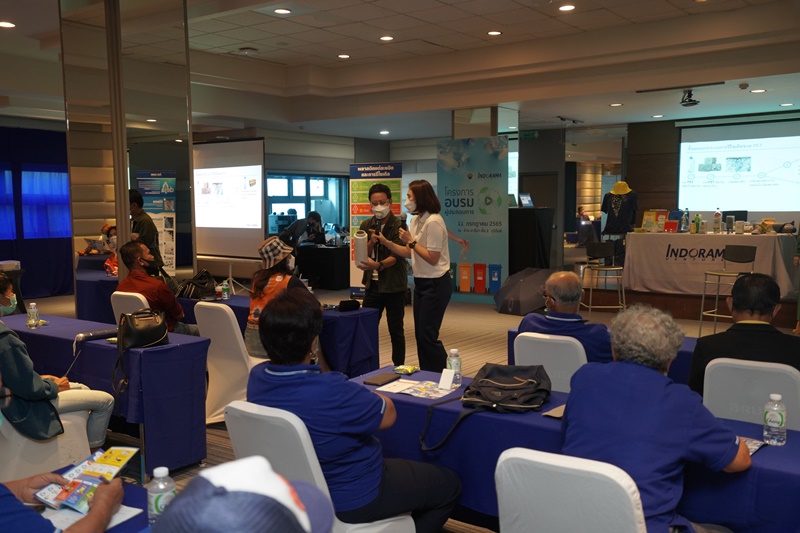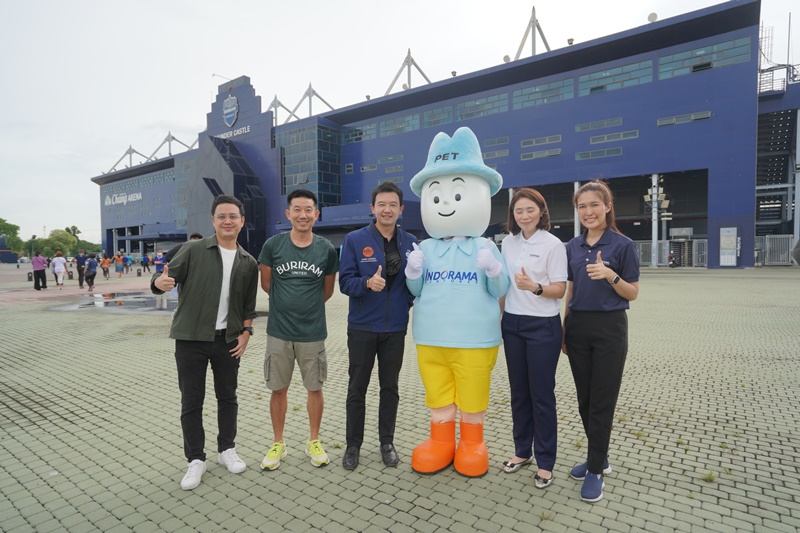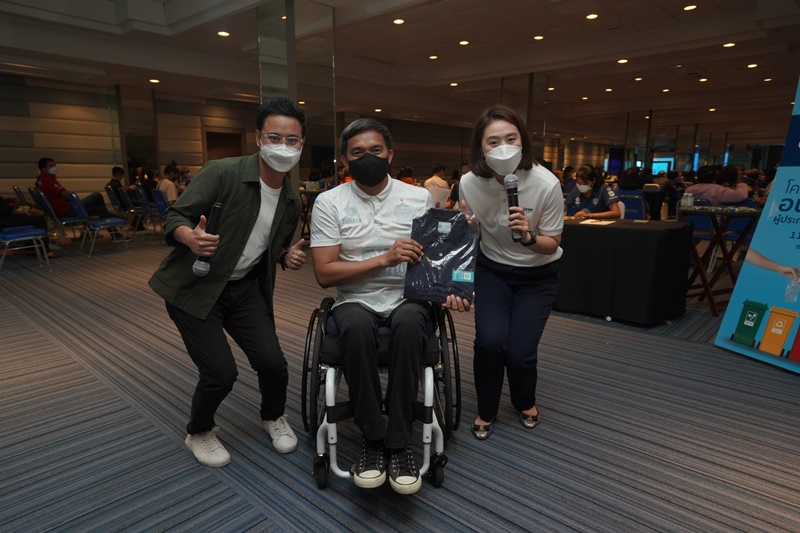 ---
IVL Continue a Training Session for HSBC Bank Thailand Second year.
5 July 2022
The education team of IVL was honored by HSBC Thailand to provide a session to the bank's employees on the topic of "Waste management and PET recycling". The aim was to raise awareness about environmental issues and different types of plastics in daily to help everyone separate them in the right manner for easy recycling. The session included interactive activities to promote waste separation and PET recycling. IVL also hosted a competition between the employees of the bank on who bring PET bottles. In turn the winners of the competition received products made from PET bottles.
We sincerely hope that this activity encourages the employees of HSBC Thailand will use to further develop in-house activities which generate sustainability both within the organization and outside of the organization in the future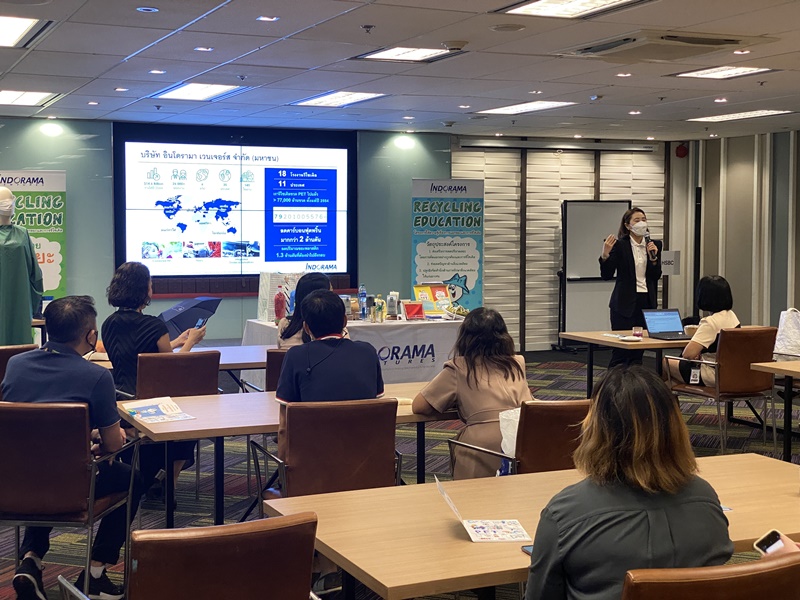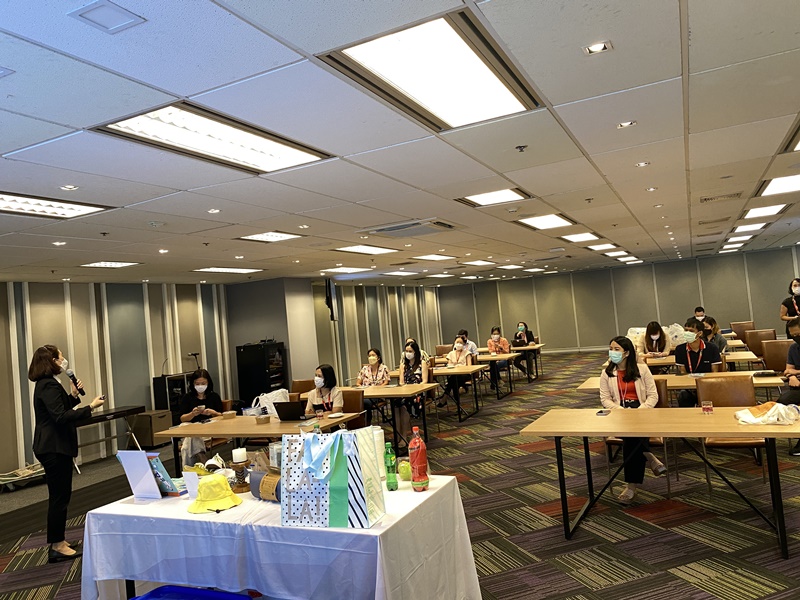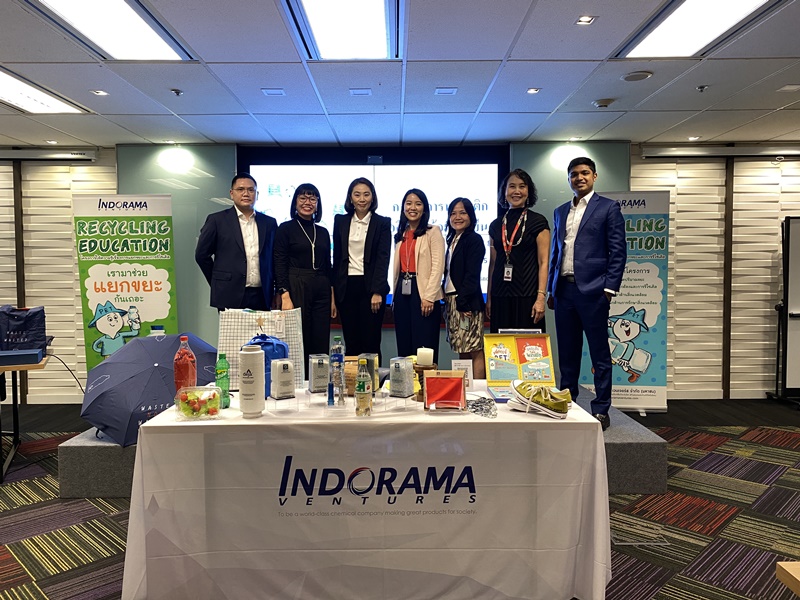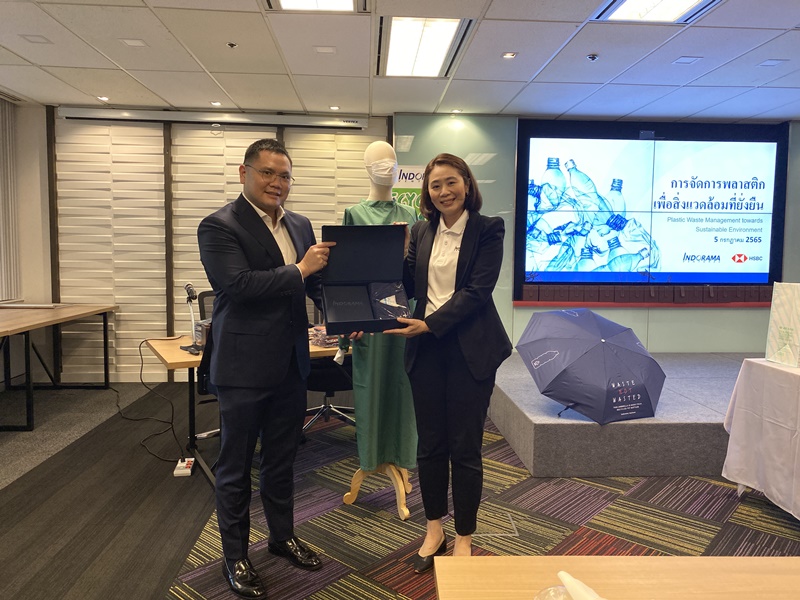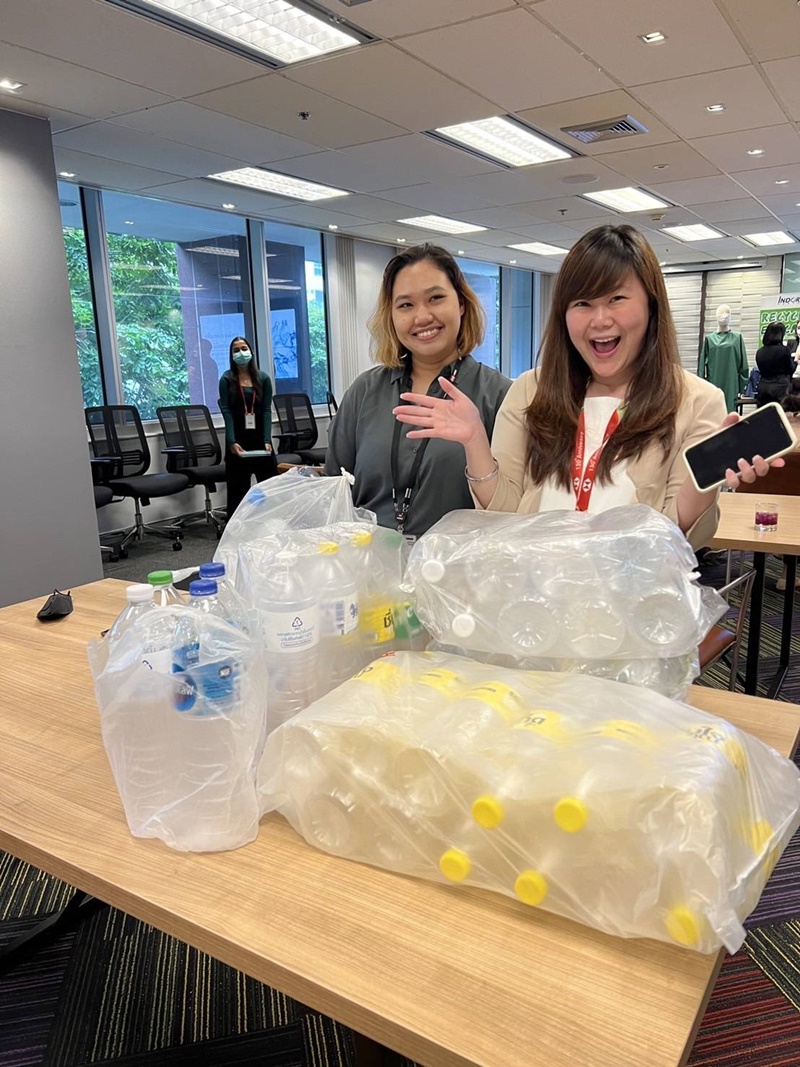 ---
IVL Recycling Education Roadshow at Kaen Thong School.
22 June 2022
A team of IVL and IVL Foundation members was honored to be invited by the director of school and teachers of Kaen Thong Uppatham School, the subsidiary of Prawet district BKK. We provided training on waste separation and types of plastics which are used in daily life. The session was attended by high school students with an audience of 191 students. The objective was to raise awareness on the importance of managing wastes at schools. The students got to learn about how waste management helps to achieve a circular economy as well and how they can apply this knowledge properly in their daily routines. The IVL foundation further supported the school by providing a PET bottle collecting cage for the future to encourage recycling.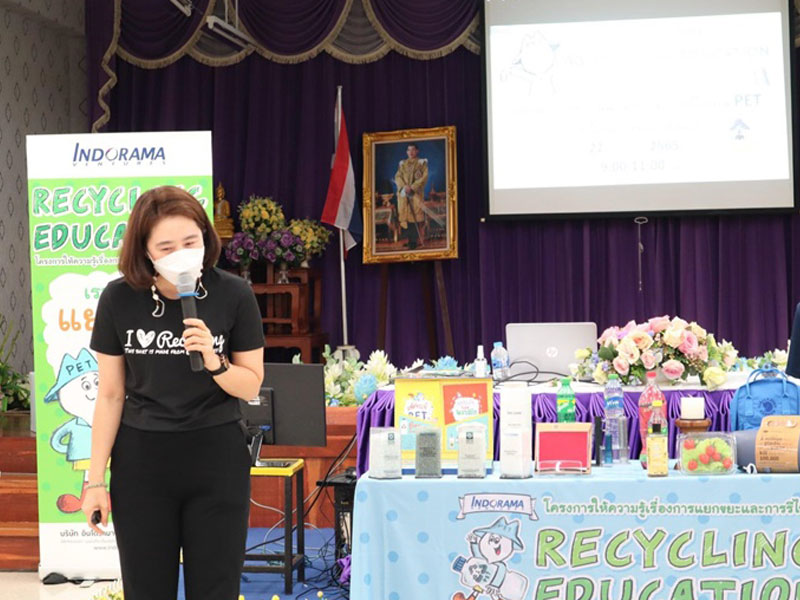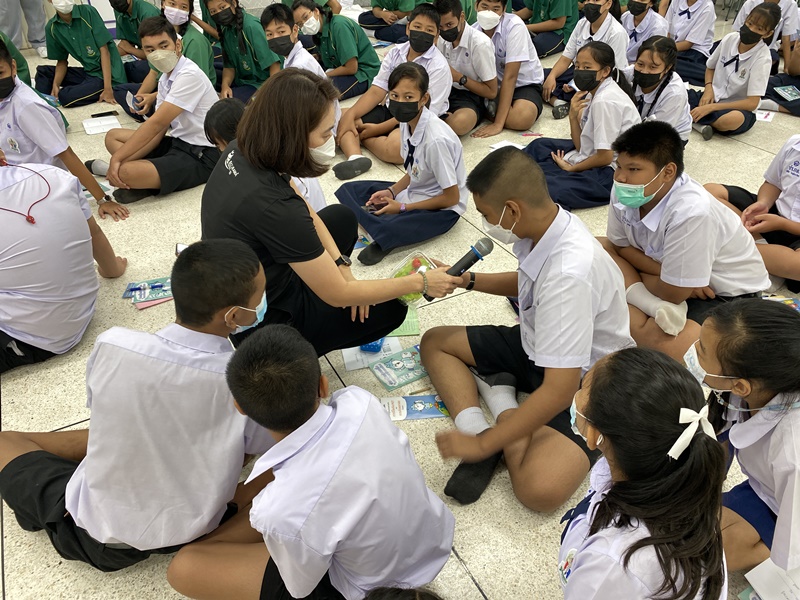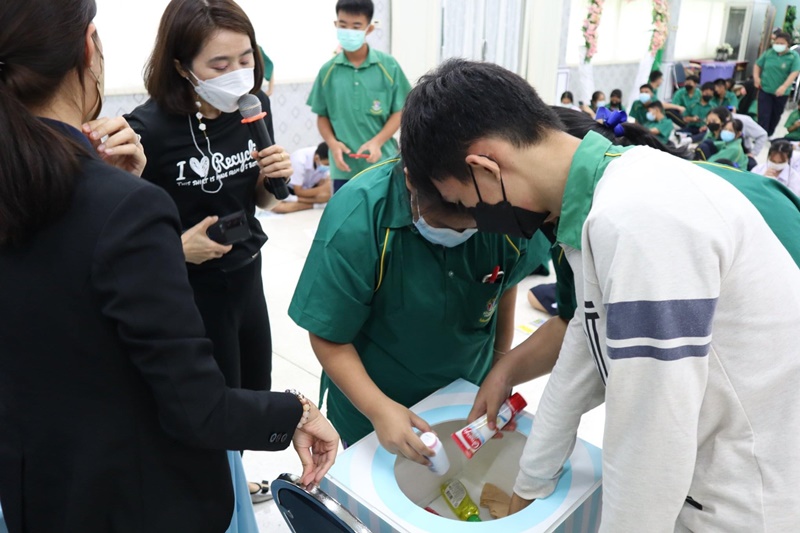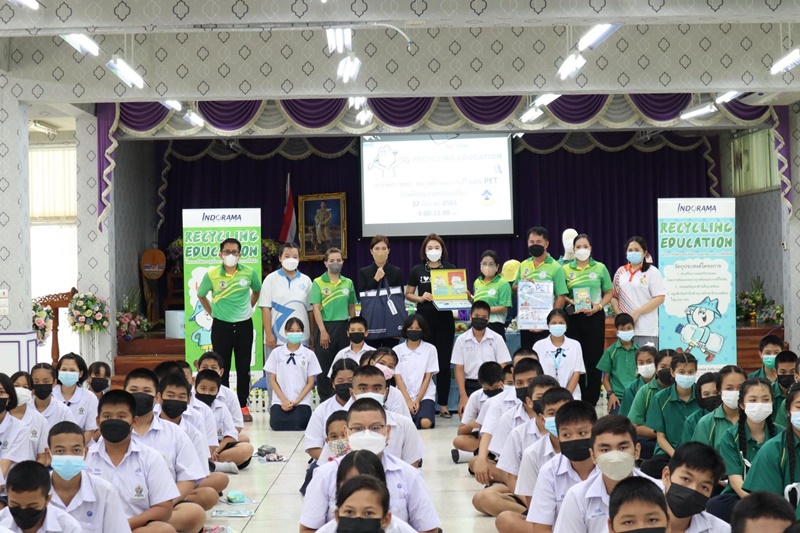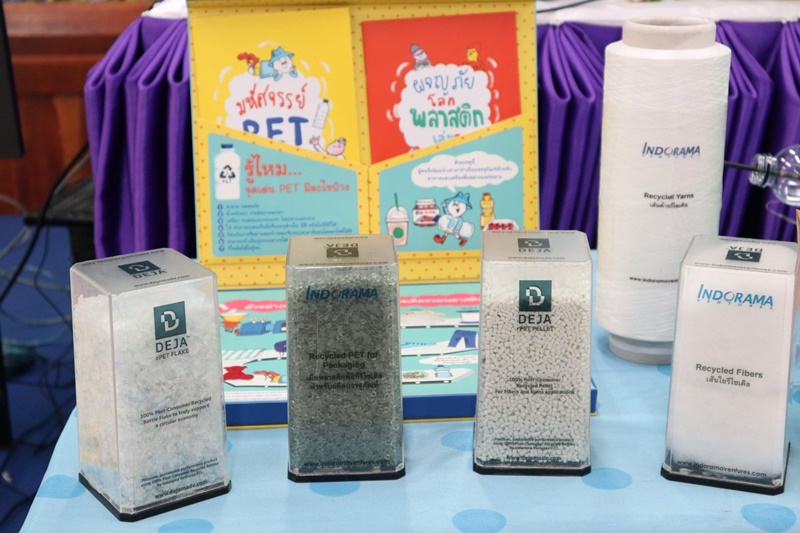 ---
Clean the Beach activity for students run by Indorama Ventures in Thailand
20 June 2022
Employees of TPT Petrochemicals PCL and Indorama Polyester Industries PCL (Rayong), IVL's facilities in Thailand, arranged a "Clean the Beach" activity with Wat Krok Yai Cha School at Laem Charoen-Seangchan Beach located in Rayong Province.
Participated by 3 teachers, 20 students, and 10 IVL employees, the activity is to enhance the mindset of conserving the environment by starting with oneself in the neighboring area.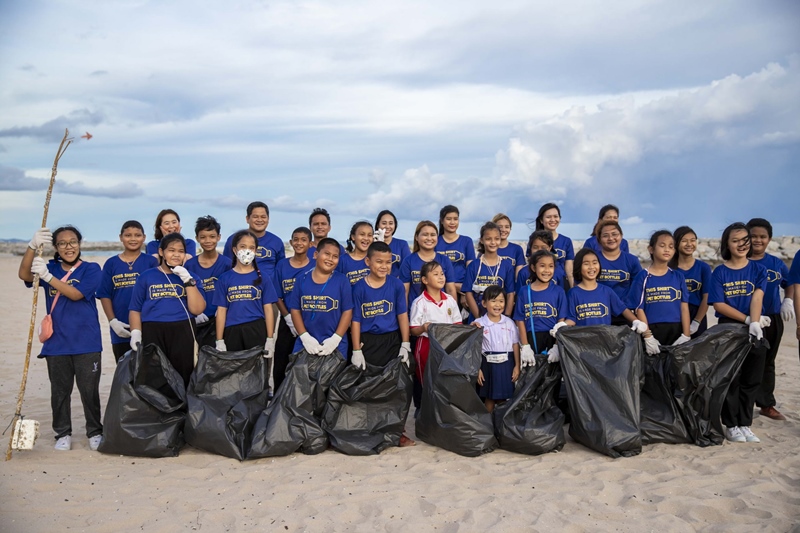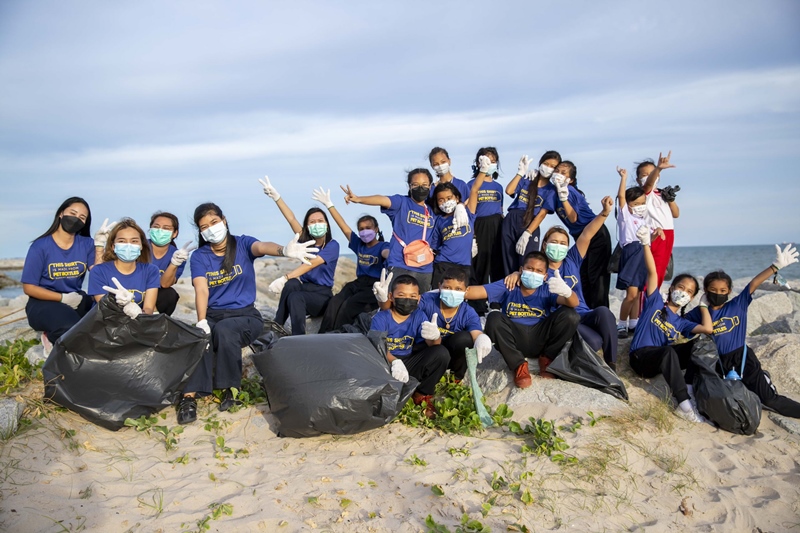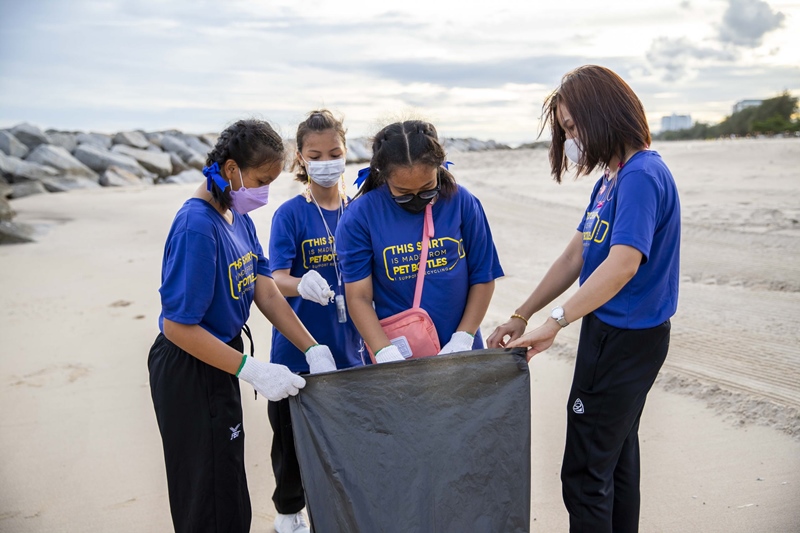 ---
Indorama Ventures in Thailand participated in Recycling for Education project
20 June 2022
Employees at TPT Petrochemicals, one of IVL's facilities in Rayong, Thailand, gathered recyclable waste such as paper, glass, metal, plastic bottles, electronic waste, and electrical appliances, to donate to Rayong Industrial Estate Technical College and Soi Khiri Temple, located in the same province. The income from selling these useful materials will be granted to students in the form of scholarships.
This community activity was organized by the Map Ta Phut Industrial Estate Office, in collaboration with the Map Ta Phut Municipality, Chak Luk Ya Temple Community, Rayong Industrial Estate Technical College, and Soi Khiri Temple.
The participation is in line with IVL's commitment to helping communities where we operate and is one of the means to enhance employee engagement while creating a mindset of social and environmental contribution.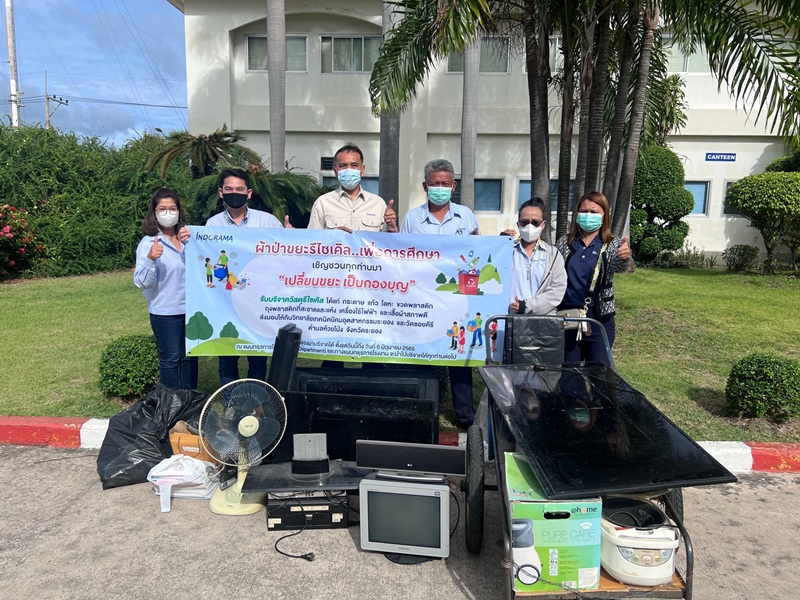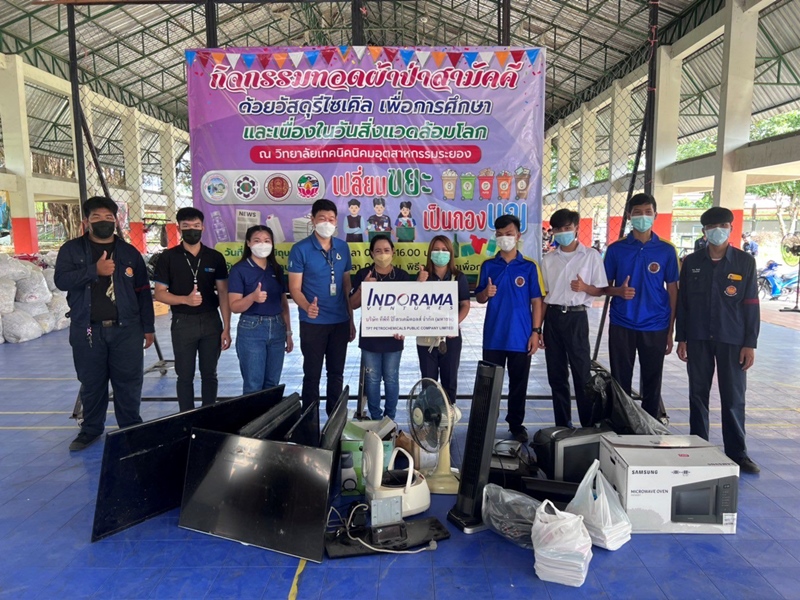 ---
Silpakorn University
16 June 2022
IVL spearheaded a training session for teachers, officers, and students of the waste management committee at Silpakorn University, Sanamchandra Palace campus, Faculty of Engineering and Industrial Technology. Our efforts have contributed towards Silpakorn's vision of becoming a green campus. IVL educated members of the university regarding how to sort waste, the different types of plastic, how to manage the plastic waste after it has been used, and the PET recycling process. IVL also helped in stimulating discussions surrounding waste management in universities, the problems the university and society currently face, solutions, and potential future actions. This session enabled IVL to create a foundation which will also act as a role model for the university to support all of its faculty members to take action towards waste management.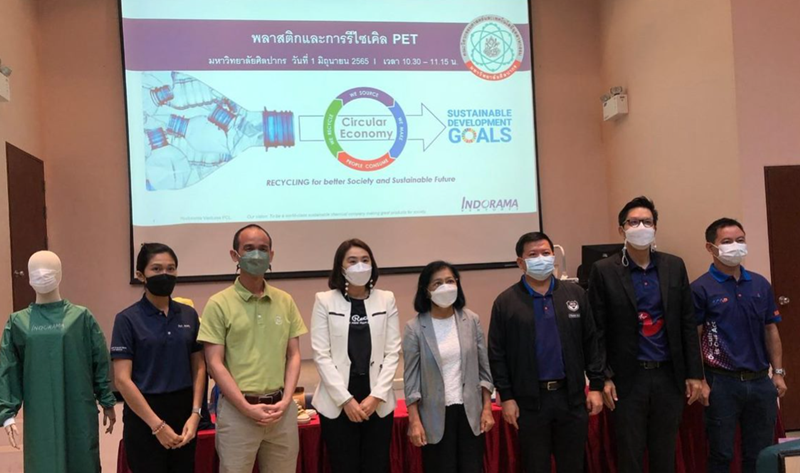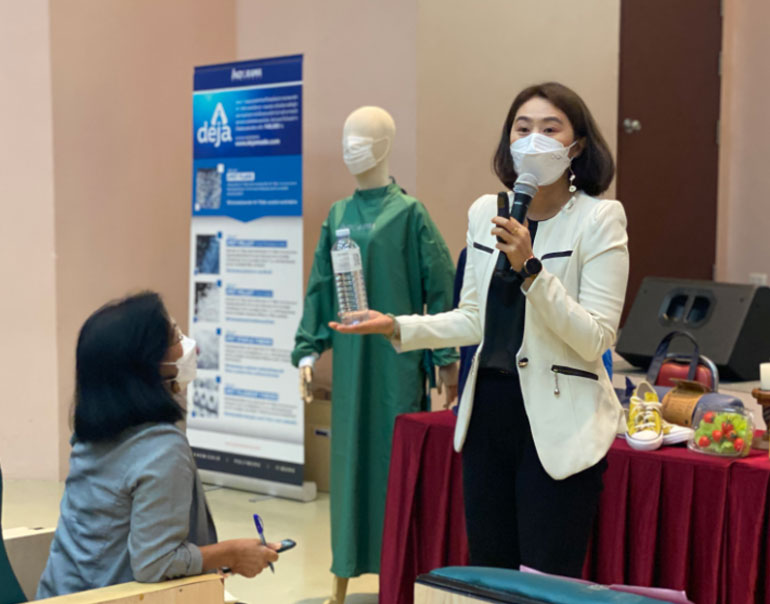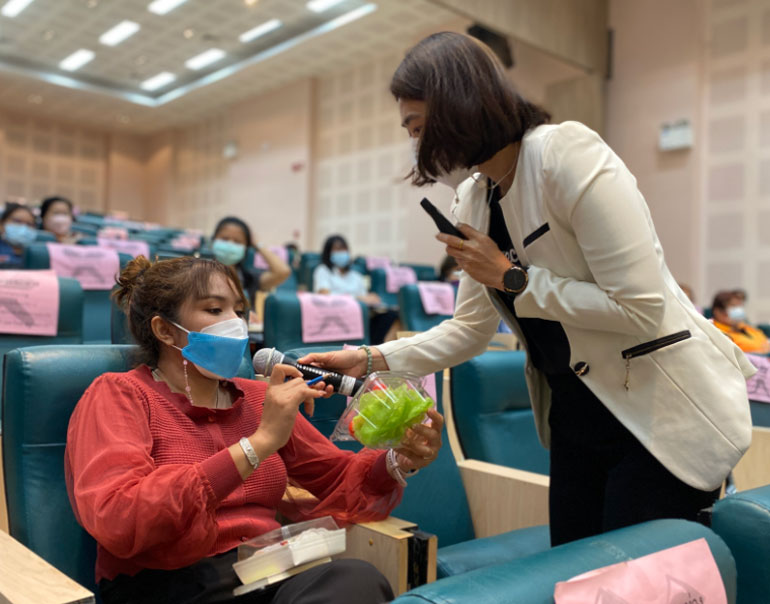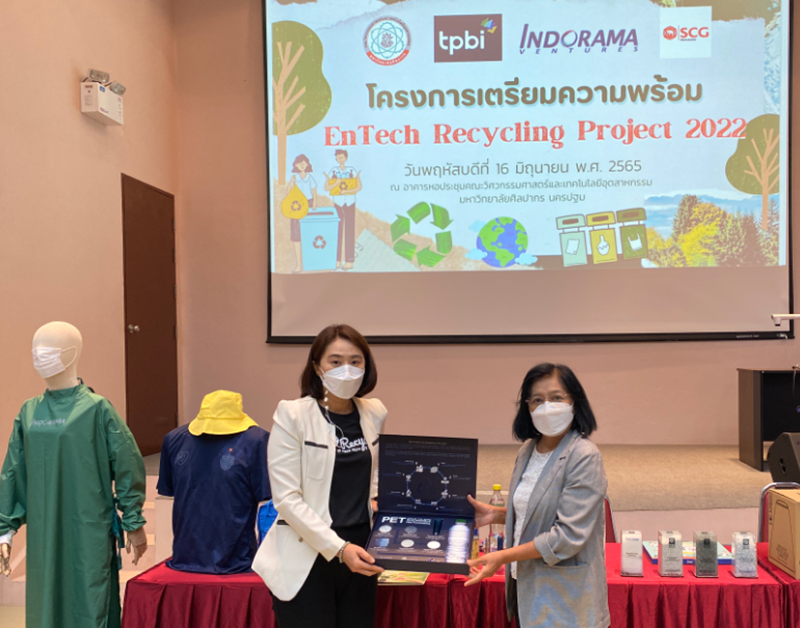 ---
Rayong Less wastes
1 June 2022
IVL collaborated with PPP Plastics on the event "Reduce-Reuse-Recycle: What you may discard is what we can use" to raise awareness regarding sorting waste and the proper management of plastic waste. This was held in line with the Rayong Less Waste Program, which has been initiated by the Public Health and Environment Rayong Municipality. IVL provided training to high school students and those enrolled in vocational training institutes about PET recycling and its contributions towards achieving a circular economy. This event was enjoyed by 200 students from 11 schools who participated in fun interactive games about waste management.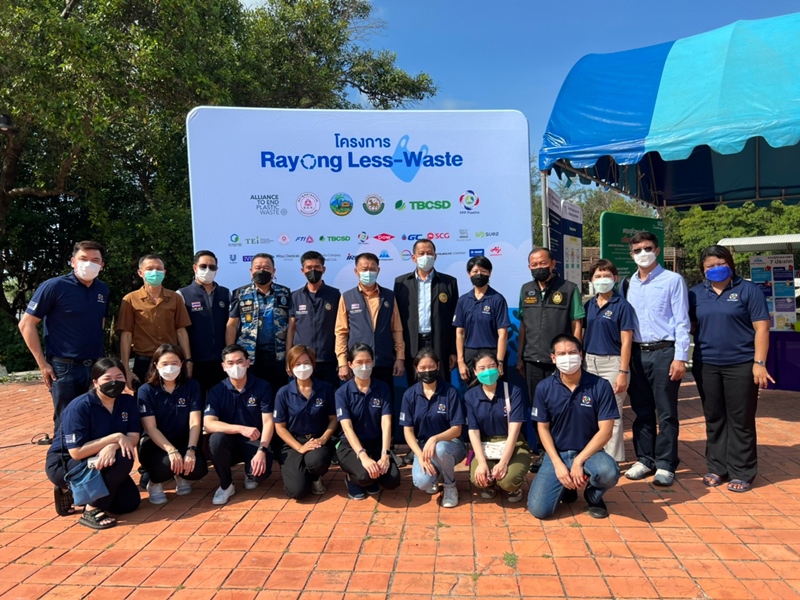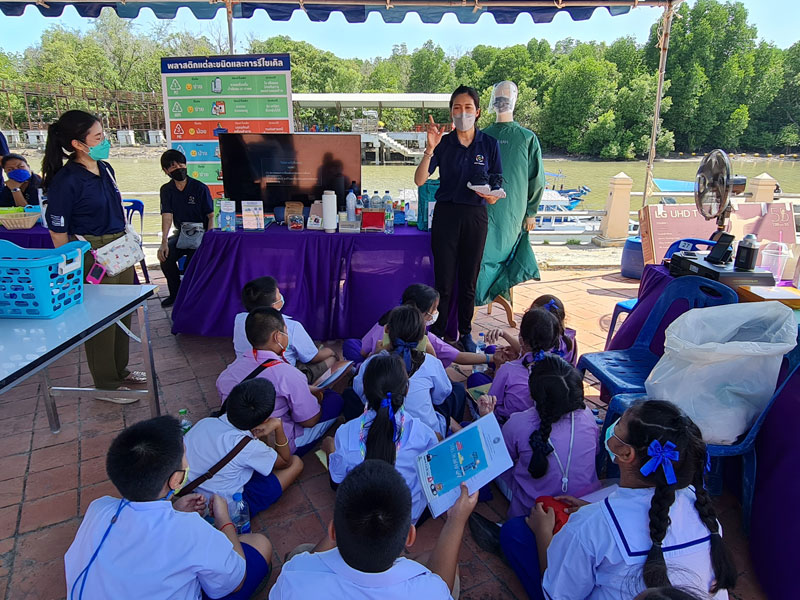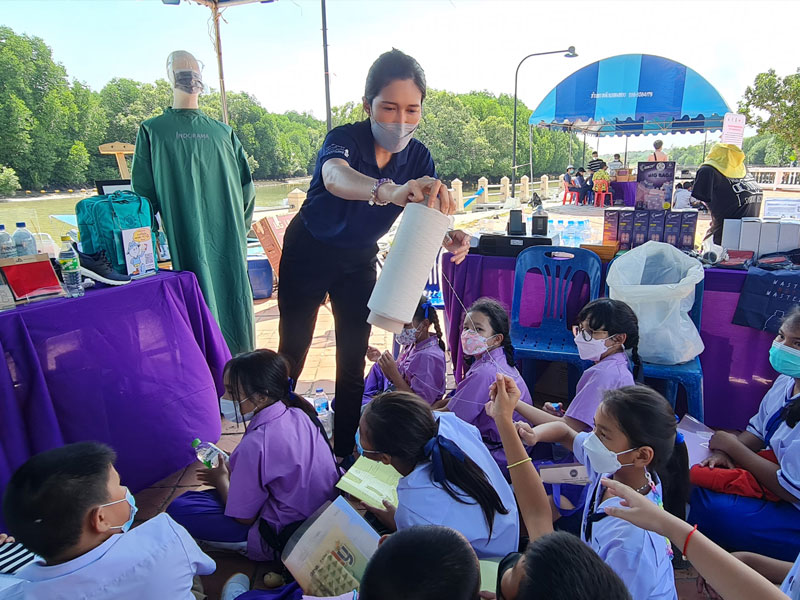 ---
Plus Property
18 May 2022
IVL was invited by Plus Property Co., Ltd., a full-service property management agency, to share knowledge on the topic of "Sustainable PET Recycling Waste Management" with managers who are in charge of over 150 building and village projects. This was delivered through a live stream webinar. IVL conducted two training sessions which were attended by over 200 employees in both onsite and online training to make this possible.
The objective of this initiative is to enable employees to pass on their knowledge to their stakeholders, residents, and housekeeping in order to achieve the behavior of sorting from the source of the waste and sorting plastics in the right way. This will ensure a reduction in the amount of waste created, preserve the environment, and also use the knowledge that has been further developed as an in-house activity to create sustainability both within the organization and to achieve wider expansion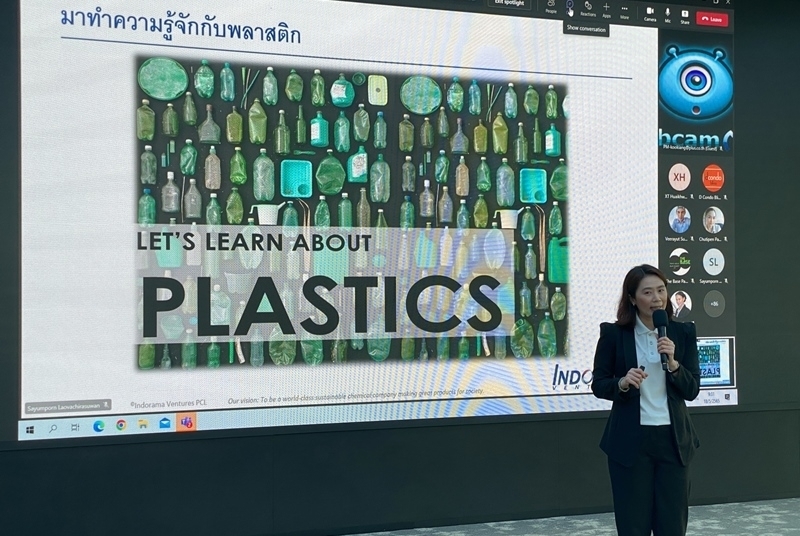 ---
Indorama Ventures joined hands with PPP Plastic to organize "Train the Trainer"
5 April 2022
Indorama Ventures is a member of "Public Private Partnership for Sustainable Plastic and Waste Management" (PPP Plastics) and participated in the "Rayong Less-Waste" program by opening a booth by opening a booth and be a part of educational activity under the program call "Train the Trainer" to teachers and school staff at the school ground in Rayong district 1 on March 28th, 2022. The program was held in Golden City Rayong hotel and for school ground in Rayong district 2 arranged on 4-5 April at Watnongkankrao School, Rayong, with the aim to educate individuals in plastic, plastic management and raise awareness about the environment. The plan that was created from the project will be used to develop and manage the environment around school and teach in class to students to further Rayong's sustainability education and be an example of a sustainable plastic management province.
IVL team kicked off the activity with an interactive Q&A through Kahoot which focused on plastic education, how to spot what kind of plastic is being used on each types of products, plastic management, and examples on PET recycling process such as PET plastic flakes, PET plastic beats, Fibers from PET bottles, PPE suits and other products from PET plastics to demonstrate the importance of recycle which help reduced the waste that would be transferred to landfills and save the environment by utilizing plastic to the fullest to supper the circular economy of the country. Moreover, the activity also aims to raise awareness of waste management which is everyone's responsibility to work together. IVL provided recycling education kits to all participants to encourage teachers to use the materials to educate students about plastic and plastic management efficiently.
The event was joined by Chula Zero Waste, Less Plastic Thailand, Wat Loom Mahachai Chumphon School, Rayong Province, Department of Environment Quality Program (DEQP) and other companies. The program had 193 participants from 149 schools.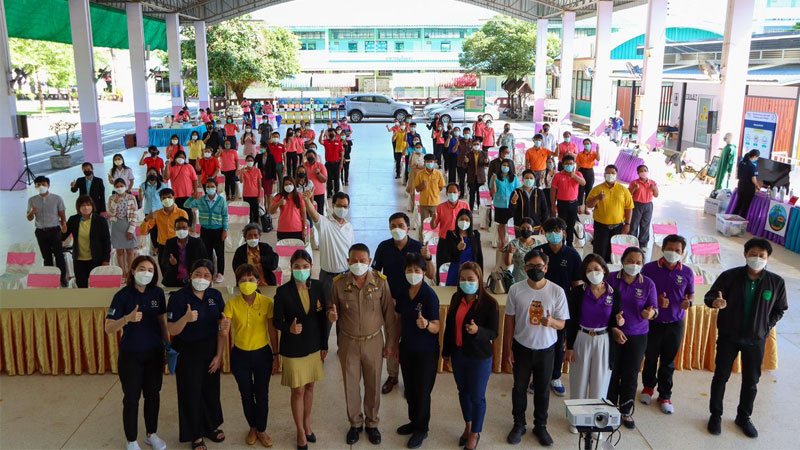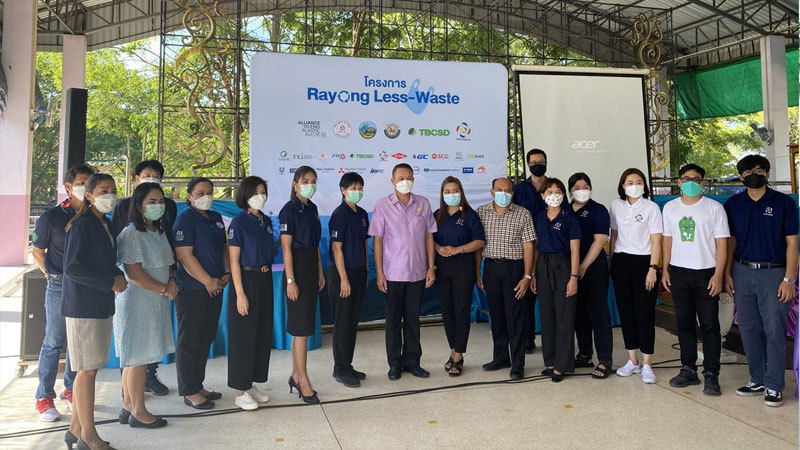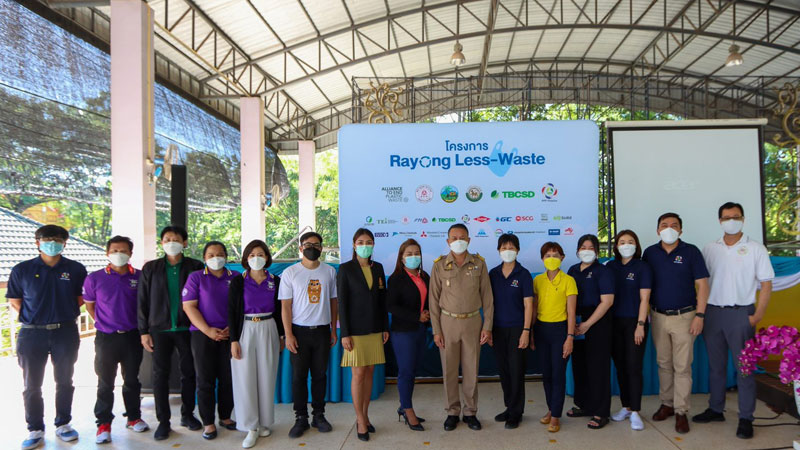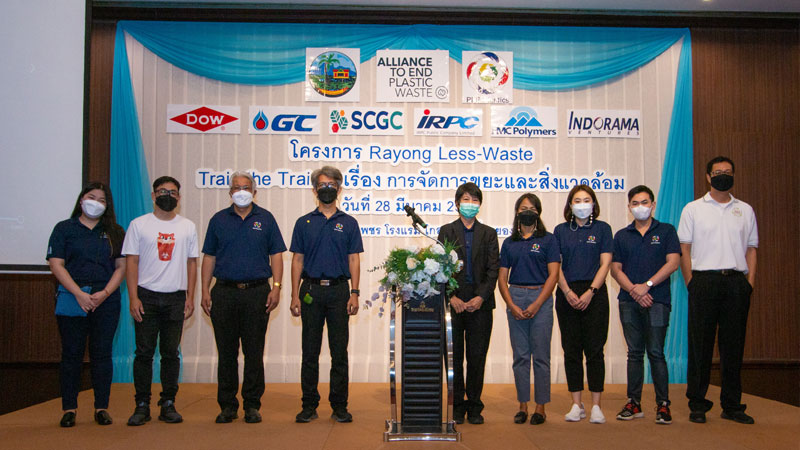 ---
IVL Organizes a Virtual Training Program on "Circular Economy" for Siam University.
1 April 2022
IVL was honored to host a knowledge sharing session on "Circular Economy" for sustainable development at Siam University. This is the third time the activity was conducted. The online training session was attended by over 150 professors and first to fourth year students from 16 faculties.
This session is aligned with the university's course 101-101 Sufficient Economies for Sustainable Development. IVL's sustainability team shared insights on the circular economy and the company's sustainable operations to promote efficient use of natural resources. IVL operates together with our partners and customers to design low-carbon products to meet sustainability goals.
IVL is developing ways to reduce carbon emissions from transportation, find ways to operate with the least impact on the environment, and recycling PET to reduce the use of resources. These objectives are also aligned with the United Nations' Sustainable Development Goals (SDGs). The session was aimed to help students understand the difference and concept of economy sufficiency and circular economy, and apply it in their studies, daily lives, and work.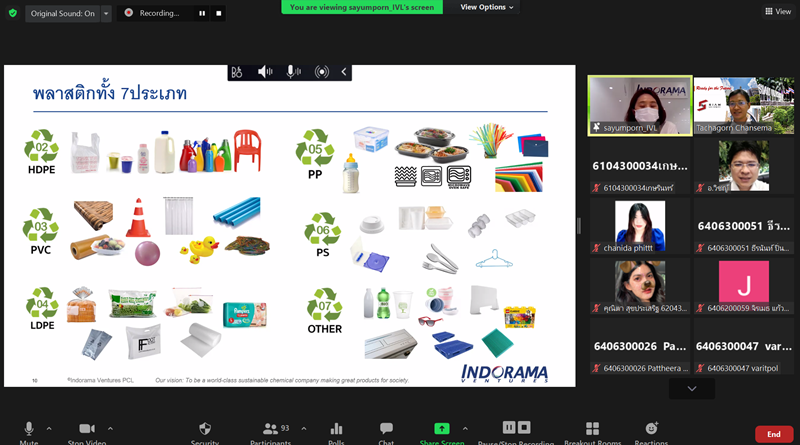 ---
IVL Joins Trash Lucky to Provide PET Recycling Training Session to Satit Prasarnmit International Program
25 March 2022
IVL joins Trash Lucky to provide a PET recycling training session to over 299 teachers and students from grade 7-11 from Satit Prasarnmit International Program. The purpose of the training was to educate teachers and students to learn how to recycle was, the recycling process from industry experts, and raise awareness amongst students in waste separate since that is the first step that can help to reduce waste in landfills and save the environment.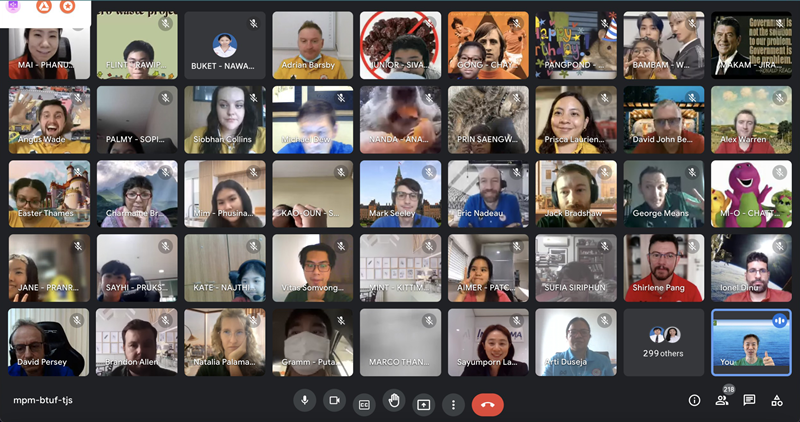 ---
IVL Organizes a Virtual Training Program on the "Waste Separation and PET Bottle Conversion to Personal Protective Equipment (PPE)" for Samitivej Hospital
24 March 2022
IVL was honored to host a Virtual Training Program on the "Waste Separation and PET Bottle Conversion to Personal Protective Equipment (PPE)" for Samitivej Hospital. Doctor Nitiwat Kijsriurai, director of Samitivej Sukhumvit Hospital started with an opening speech, attended the training sessions, discussed, and exchanged his opinion on waste separations and plastic waste management.
Dr. Nitiwat Kijsriurai stated Samitivej Hospital provides XXXX plastic drinking water bottles in the hospital facility monthly which the PET bottles can be recycled and converted to PPE suits. With this acknowledgement, Samitivej hospital moved forward to arrange an activity in recycling education and was encouraged to collect PET bottles to recycle at Indorama Ventures's factory. The training focused on the importance of recycled plastic in the medical industry due to its light weight, strong, chemical resistant, and have been processed with radiation sterilization without metal corrosion. The training was attended by more than 126 doctors and hospital staff both at the hospital and through virtual training.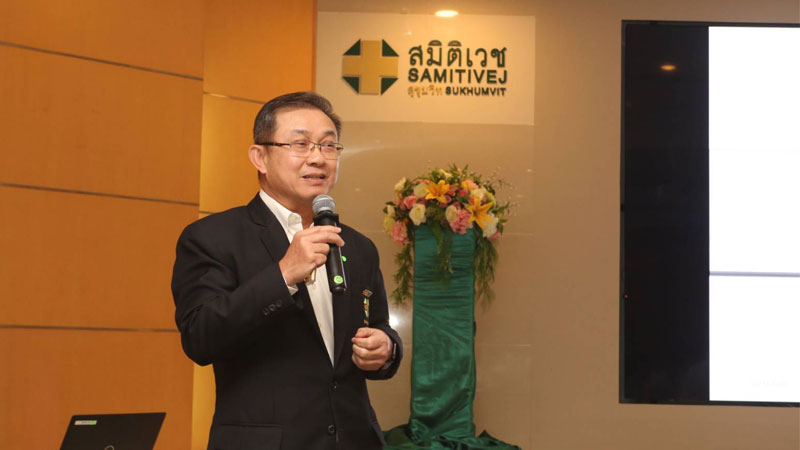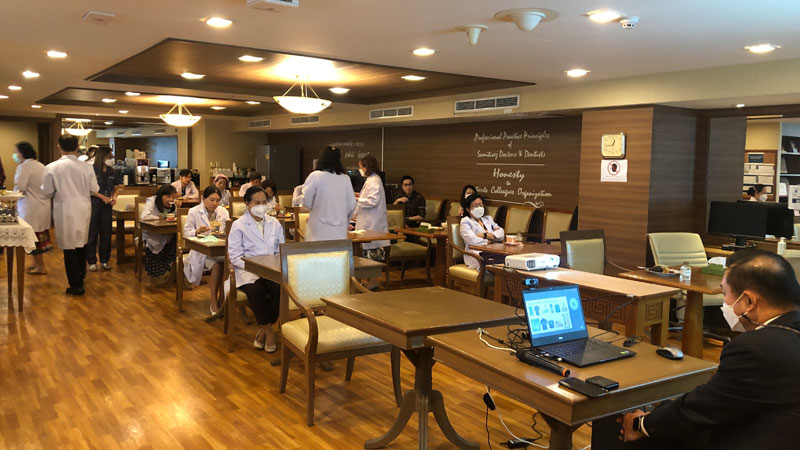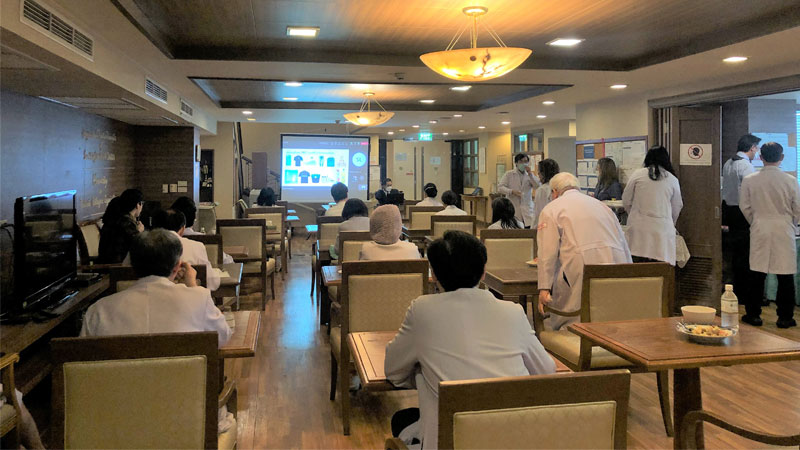 ---
IVL provide a knowledge training session on "waste and plastic management and PET recycling" to Toyo Ink Thailand's employees
24 February 2022
IVL was invited from Toyo Ink Thailand to provide a knowledge training session on waste and plastic management and PET recycling to Toyo Ink Thailand's employee. Toyo Ink Thailand is a leading manufacturer of polymers, plastic colorants and pressure-sensitive adhesives in addition to its mainstay inks and coatings for packaging beverage cans and industrial applications. Toyo Ink Thailand is aware of the importance of the environment and recycling, it is crucial for their employees to understand and implement the knowledge from the training session to apply within the organization by incorporating new ideas in product design for recycling purposes and reduce resources to save the environment.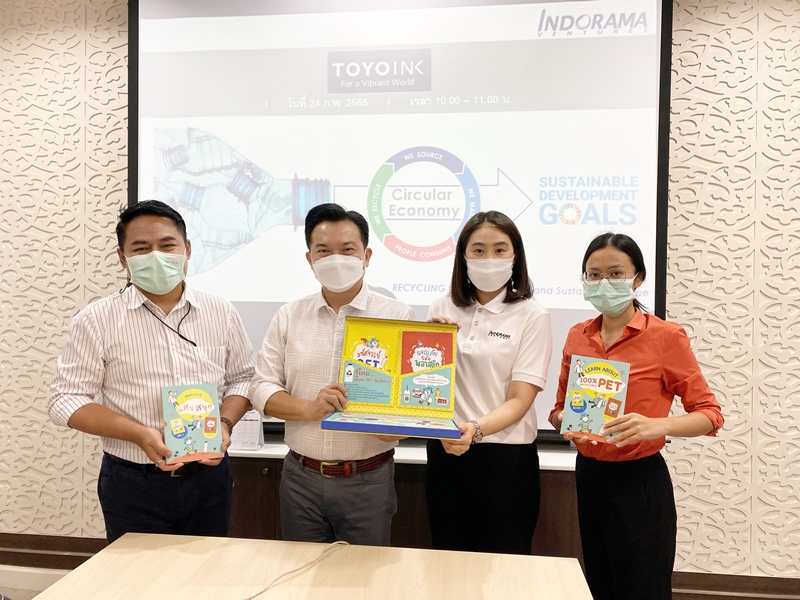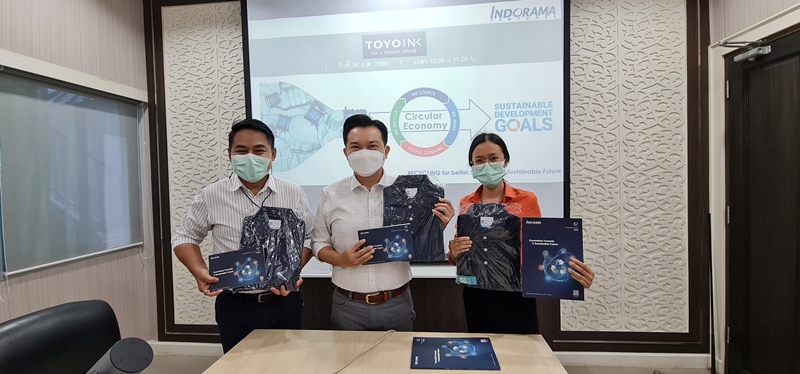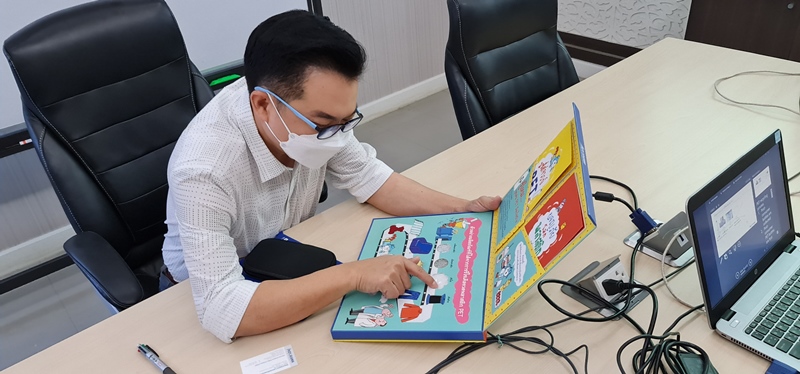 ---
Indorama Ventures continues the Recycling Education program for the third year at Wat Kork Yai cha school in Rayong province.
22 Feb 2022
Indorama Ventures in Thailand organized a knowledge activity on waste separation and PET recycling for students and teachers at Wat Krok Yai Cha School in Rayong province. This activity has continued for the third year. The agenda of the project is aim to education students on the importance of waste separation and recycling process that can be implement at their school and homes which will help reduce the amount of waste and raise awareness for the environment. We encouraged students to learn about the initiative through fun activities and exchange knowledge about how to apply waste management in their daily lives. IVL provided a set of books on PET and Type of Plastics to all students who participated in the activities to further their studies and understanding on the recycling.