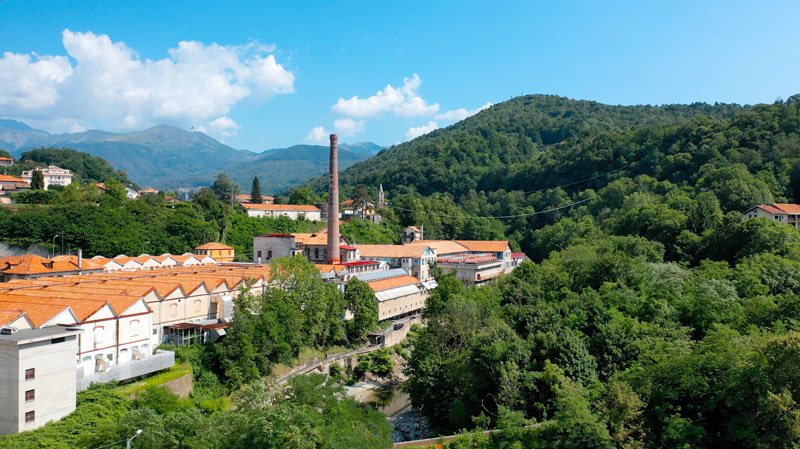 Filatura Tollegno 1900
Acquired in 2022
Tollegno 1900 was founded in the early twentieth century and it is one of the Leading European Textile Groups with integrated activities in wool spinning with specific focus on Merino worsted wool and fine yarn.
Advanced technology, creativity, high quality and performance, Italian savoir faire, passion, top service are our values.
Full respect of environment and sustainability are guaranteed by using the most advanced technology available and most modern processes in manufacturing.
Tollegno 1900 is also committed to purifying all the water supply in the production process.
On July 1st 2022, Indorama Ventures acquires Tollegno 1900's Wool assets in Italy and Poland, supporting sustainable growth in its fibers segment.
Location
Tollegno (Biella, Italy), Lodz (Poland)
Technology
Spinning and Top Dyeing in Poland
Spinning and Top Dyeing in Poland Yarn Dyeing in Italy
Capacity
A total spinning capacity of around 3000 tons per year
Brand
Tollegno 1900, Harmony, Lana Gatto
ISO & Related Certifications
Oekotexs
RWS
Nativa
Products
Textile Yarns, Merino worsted Wool and FineYarns
Contact Details
Filatura Tollegno 1900
Tollegno (Biella, Italy), Lodz (Poland)
Contact details
Via Roma 9, Tollegno (BI) - 13818
info@tollegno1900.it
HR Manager Contact
Annamaria Coda
Communications Representative Contact
Lincoln Germanetti