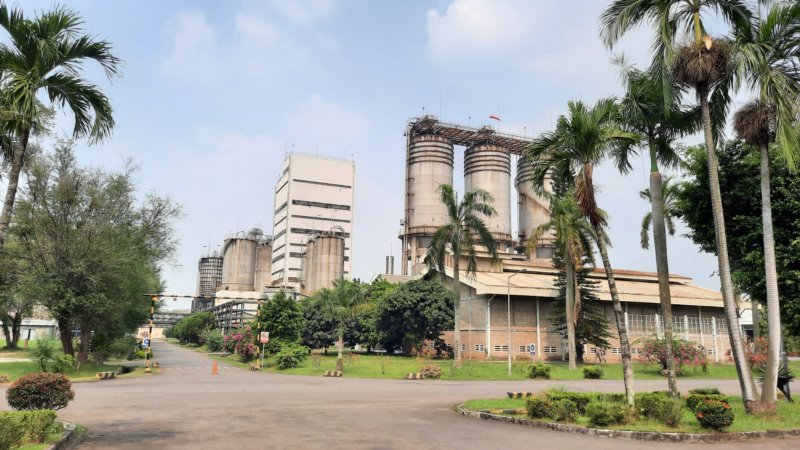 PT. Indorama Ventures Indonesia
Acquired in 2011
PT. Indorama Ventures Indonesia, formerly known as SK Keris, became part of the IVL family in March, 2011.
It was established in the year 1992 and started commercial operations for filament products in 1993, and for PET Products in 1996. Operating in Tangerang Regency, Banten, Indonesia, PT. Indorama Ventures Indonesia occupies a land area of 28 hectares.
Over the years, the site has transitioned completely into a HVA products site, expanding its filament offering by adding capability to produce Comfort Stretch Yarn. Furthermore, in our commitment to sustainability, the site also started producing 100% recycled PET resins (rPET) in 2021.
Location
Tangerang Regency, Banten, Indonesia
Technology
HITACHI (CP) & BUHLER (SSP) TMT M/C & Home Technology for FINE product
Capacity
Filament Yarn 82 KT per year PET Resin 97 KT per year
Brands
IYRON : Polyester Filament RAMA PET : PET Resins ( Bottle & Film )
ISO & Related Certifications
ISO 9001 : 2015
ISO 14001 : 2015
ISO 45001 : 2018
HALAL certification
GRS certification
ISO 50001: 2018
Products
rPET Resins (Post-Consumer Recycled)
Polyester Filament Products
Contact Details
Indorama Ventures Indonesia
DESA CIHUNI RT. 002 RW. 004 CIHUNI PAGEDANGAN KAB. TANGERANG BANTEN 15332 INDONESIA