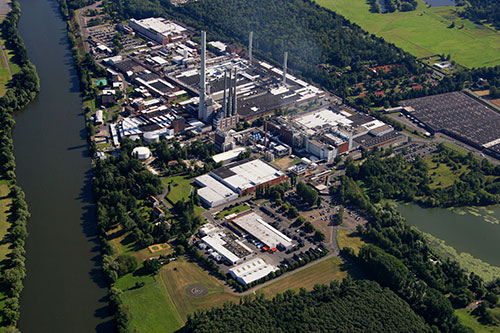 PHP Fibers
Acquired in 2014
PHP Fibers is one of the leading suppliers of high performance yarns in the automotive sector. Our high-quality high tenacity polyamide and polyester filament yarns, produced at various locations in Europe, USA and China, are used in a wide range of applications such as airbags, seat belts, tire reinforcements, drive belts, hoses and more.
Our portfolio also includes special grades for other demanding technical applications such as roofing membranes or sealing membranes, textile construction, sail cloth or sewing threads. Our Diolen® (PET), Enka® Nylon (PA 6.6) and Stanylenka® (PA 4.6) brands are well known and established worldwide. PHP Fibers acquired the operations of Breathair®, an air-permeable lightweight 3D structure, from Toyobo Europe GmbH (TEG) at the end of 2017.
PHP Fibers, as a subsidiary of Indorama Ventures, is part of the Indorama Mobility Group with annual sales of approximately US$ 1 billion from 16 manufacturing facilities in nine countries with over 4,500 employees.
Location
Obernburg, Germany
Technology
PA Polymerization and SSP
PET SSP
Yarn Spinning PA and PET
Twisting
Airbag weaving
Composite materials.
Capacity
Spinning - 66 KT per year
Brands
Diolen ®
Enka® Nylon
Stanlyenka®
Enka Plast®
Enka® Nylon BIO (High tenacity filament yarns)
Enka® TecTape (Composite)
Breathair® (Air-permeable and lightweight 3D structure)
ISO & Related Certifications
ISO 9001:2015
ISO 14001:2015
ISO 50001:2018
OHRIS
Bavarian State Ministry of Family
Labor and Social Affairs equivalent to OHSAS
Labor and Social Affairs comparable to ISO 45001
Products
Polyester
Polyamid 6.6/4.6/4.10
Contact Details
PHP Fibers
Industrie Center Obernburg 63784 Obernburg, Germany