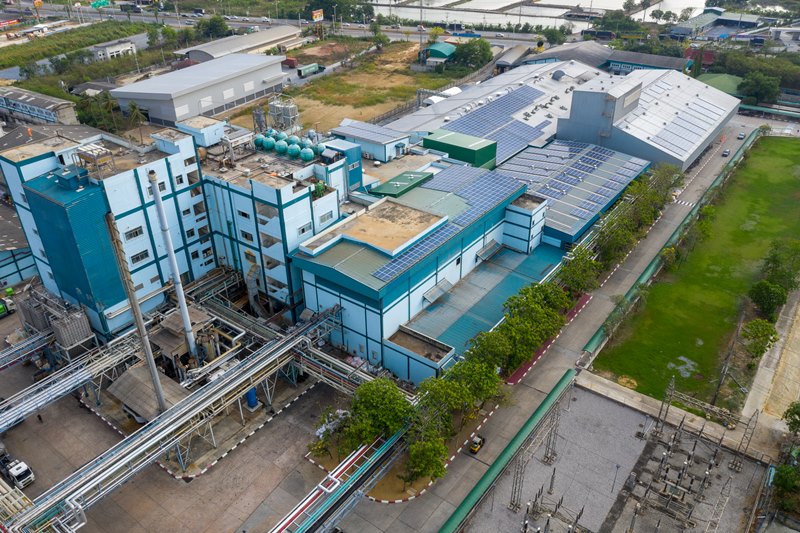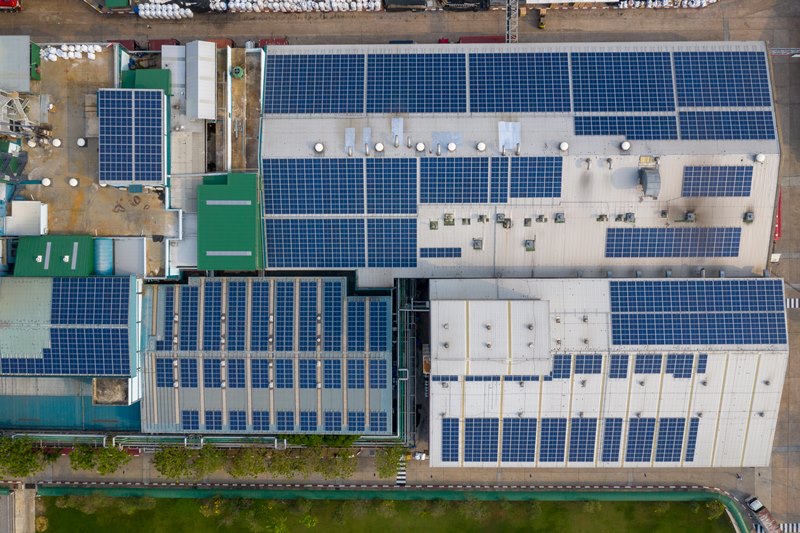 Indorama Polyester Industries Public Company Limited – Nakhon Pathom, Thailand
Acquired in 2009
Indorama Polyester Industries' site in Nakhon Pathom was acquired by Indorama Ventures in 1998 from Siam Polyester and renamed as Indopoly (Thailand) Limited. Later in 2009 it was merged with Indorama Polyester Industries Public Company Limited.
From 2013 onwards, with a strong focus on sustainability, investments were made at this site for post-consumer waste recycling operations and today, it is the only IVL site that operates both virgin and recycled polyester.
The site has production facilities for polyester resin, virgin polyester staple fiber, recycled polyester staple fiber, post-consumer recycled PET flakes and recycled PET resins. The site also has a batch polymerization facility to produce specialty polyester resins.
Indorama Polyester Industries Nakhon Pathom received the prestigious "Green Industry Level 5 Award (Green Network)" in 2020 from the Government of Thailand, showcasing its commitment to sustainability. An upcoming solar power project will be commissioned by end of 2021. The site provides direct employment to approximately 600 people.
Location
Nakhon Pathom, Thailand
Technology
Uhde Inventa Fischer, Neumag, Toyobo. Fleissner, IPI-Wellman, Gneuss, and Starlinger
Capacity
Polyester chips - 103 KT per year
Polyester Staple Fiber -19 KT per year
Recycled Polyester Stable Fiber -18 KT per year
Post-consumer recycled flakes – 32 KT per year
Recycled PET - 7 KT per year
Brands
Deja™
X-Flame
Cool Comf
Kroma
Afron
AmbsCool
ISO & Related Certifications
ISO 9001:2015
ISO 50001:2018
IS0 14001:2015
ISO: 45001:2018
Global Recycle Standard (GRS)
Recycle Claim Standard (RCS)
Okeotex -100 (Class I)
Ecomark
Products
Polyester resin
Polyester staple fiber
Post-consumer recycled PET flakes
Post-consumer recycled PET resin,
Recycled polyester staple fiber
Specialty Polyester Resins
Contact Details
Indorama Polyester Industries Public Company Limited – Nakhon Pathom, Thailand
35/8, Moo4, Petchkasaem Road, Khun Kaew, Nakhonchaisi-73120, Nakhon Pathom , Thailand