Press Release
Indorama Ventures Announces Completion of Joint Venture Agreement with Dhunseri Petrochem in India Extends Global Market Leadership Position while Accelerating Profitable Growth
Bangkok, Thailand – 12 September 2016 – Indorama Ventures Public Company Limited (IVL), a global chemical producer, today announced the completion of joint venture of IVL's PET Company, Micro Polypet Private Limited (MicroPet), in India with Dhunseri Petrochem Ltd. (Dhunseri). Simultaneously, IVL has acquired a 50% stake in Dhunseri's PET Company in India, Dhunseri Petglobal Ltd. By combining the two companies as equal partners, the resulting total capacity of 700,000 tonnes per annum will make the new joint venture the second largest in India.
Mr. Aloke Lohia, Group CEO of IVL said "Today's milestone is an important step in driving IVL's strategic priorities forward while bringing together two leading companies with complementary strengths, brands and experiences. India is a very large country with a well-educated and booming middle class that will embrace the modern, hygienic lifestyle offered by PET packaging."
The potential for growth in the PET industry in India is significant given that per capita consumption of PET in India is currently at 0.6 KG per annum as compared to 2.6 KG per annum in China and 10.9 KG per annum in USA. The joint venture will gain from significant synergies as being the sole producer of PET Resin in Northern and Eastern India and with all its manufacturing sites being effectively integrated with third party PTA suppliers. IVL's global market reach and high utilization rates are expected to supplement Haldia's location benefit at Eastern India's largest port while MicroPet enjoys a strong location advantage in the high-demand territory of North India.
Download all pictures [1987 kb.]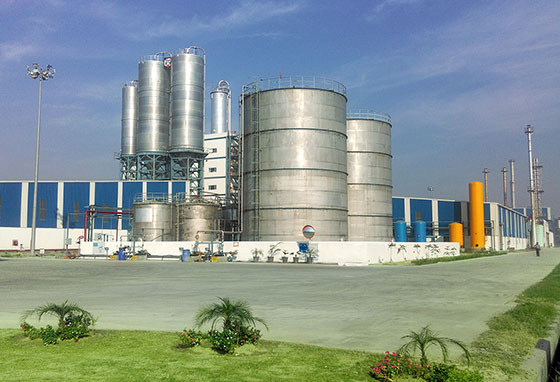 Micro Polypet, IVL's subsidiary in India

Indorama Ventures Logo




Dhunseri Petrochem Ltd. (Dhunseri)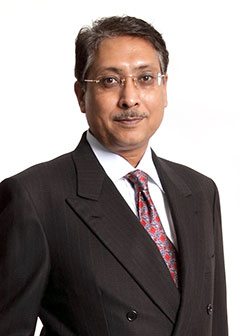 Aloke Lohia - Group CEO of Indorama Ventures