Other Release
New Blue Loan to Help Indorama Ventures Recycle 50 Billion PET Bottles a Year by 2025
Bangkok, Thailand, November 24, 2020—The first-ever blue loan to a global plastic resin manufacturer will lead to the recycling of 50 billion PET (polyethylene terephthalate) bottles globally a year by 2025 including four countries in Asia and one in Latin America, diverting plastic waste from landfills and oceans.
The landmark $300 million financing package has been arranged by the International Finance Corporation (IFC), a member of the World Bank Group, for Indorama Ventures Global Services Limited (IVGS), a subsidiary of Indorama Ventures Public Company Limited (IVL), a leading global manufacturer and recycler of PET resin. The funding will help IVL increase its recycling capacity in Thailand, Indonesia, Philippines, India, and Brazil—countries which are grappling with mismanaged waste and serious plastic waste in the environment—and invest in renewable energy and resource efficiency projects. This marks IFC's first blue loan exclusively focused on addressing marine plastic pollution. A Blue Loan is an innovative instrument whereby the funds raised are certified and tracked exclusively for projects that support a Blue Economy – i.e. sustainable use of ocean resources for economic growth, improved livelihoods and jobs, and ocean ecosystem health.
"We are honored to receive the first blue loan from IFC," said Yashovardhan Lohia, Chief Sustainability Officer, Indorama Ventures. "Our company, IVL, is building the recycling infrastructure needed to divert waste from the marine environment. By recycling post-consumer PET bottles into new bottles, we give waste an economic value. This drives improvements in waste collection systems, meaning less waste and cleaner oceans."
Indorama Ventures is aiming for a minimum of 750,000 metric tons of recycled PET (rPET) globally by 2025. A key feature of the investment is to create value out of waste—processing post-consumer PET bottles that would have ended up in landfill or been processed into lower-value products—by promoting higher-value bottle-to-bottle recycling which brings significant value generating potential.
"We are pleased to work with IVL, a global leader in PET manufacturing and recycling, to develop scalable solutions to one of the most pervasive and visible issues threatening life under water," said Alfonso Garcia Mora, IFC Vice President for Asia and Pacific. "This blue loan complements IFC's ongoing work on a circular economy for plastics and enhanced waste management in Asia. It demonstrates that recycling can be an effective intervention to address plastic waste while supporting our overall sustainability and climate change agenda."
Besides helping IVL increase its recycling capacities in five countries, the loan will also help the company invest in other climate-related activities. IVL will install more solar panels at facilities in Thailand and India with other sites to follow, while also securing more renewable energy for its manufacturing facilities. With IFC financing, IVL is working on a Waste Heat Recovery (WHR) project at its PET and fiber manufacturing facility in Indonesia where energy efficiency (EE) measures are expected to reduce the facility's carbon footprint by as much as 25 percent. In addition to developing innovative WHR projects, IVL will be developing EE projects in Brazil and other manufacturing facilities to meet its corporate targets.
IFC's financing package comprises a $150 million senior loan from IFC and parallel loans of $150 million from the Asian Development Bank (ADB) and Deutsche Investitions-und Entwicklungsgesellschaft (DEG). IFC is also working closely with the World Bank to leverage public-private sector collaboration and develop policies and investments critical to systematically address the complex marine plastic pollution problem.
About IFC
IFC—a member of the World Bank Group—is the largest global development institution focused on the private sector in emerging markets. We work in more than 100 countries, using our capital, expertise, and influence to create markets and opportunities in developing countries. In fiscal year 2020, we invested $22 billion in private companies and financial institutions in developing countries, leveraging the power of the private sector to end extreme poverty and boost shared prosperity. For more information, visit www.ifc.org.
Stay Connected
---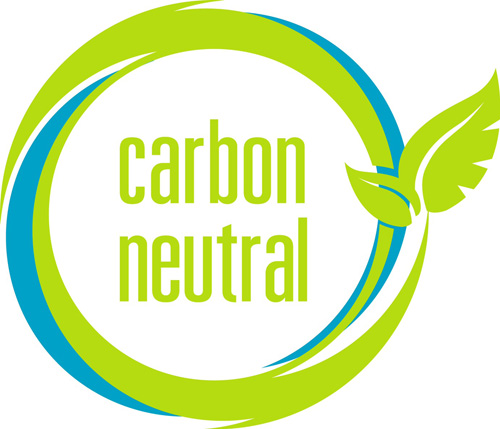 Carbon Neutral Event
As part of our commitment to make changes for a better environment, Indorama Ventures' Blue Loan signing ceremony has been made a carbon neutral event. This action is a statement that represents the significance of the deal taking place today and IVL's role as a responsible corporate citizen. Events at any scale will create a carbon footprint – carbon neutrality means this footprint is reduced and offset.
Carbon Reduction and Offset
Among the 30 key attendees of this event, 20 attended physically and 10 attended virtually along with other attendees who joined us online from across the world. Equipment and resources including food and drinks have been sourced locally for the event, all of this is to ensure minimal transportation of both people and objects. On the event date, The Thailand Greenhouse Gas Management Organization (TGO) will examine and verify carbon emission levels of which Indorama Ventures will be purchasing to offset the carbon footprint created, certifying it as a zero-carbon event.
IVL's Sustainability
Currently, Indorama Ventures in steadily progressing on a greener path with long-term sustainable ambitions embedded in business goals, and many achievements to affirm the ongoing success. The company is looking to increase solar, wind and other renewable energy sources at its 121 manufacturing facilities worldwide to 30% of its power bill in 2030. A $1.5 billion spending plan on recycling infrastructures will allow IVL to increase its PET recycling capacities to 750,000 tons per annum by 2025.