Press Release
Indorama Ventures empowers Southeast Asia's youth to compete in the 'Circular Innovation Challenge 2023'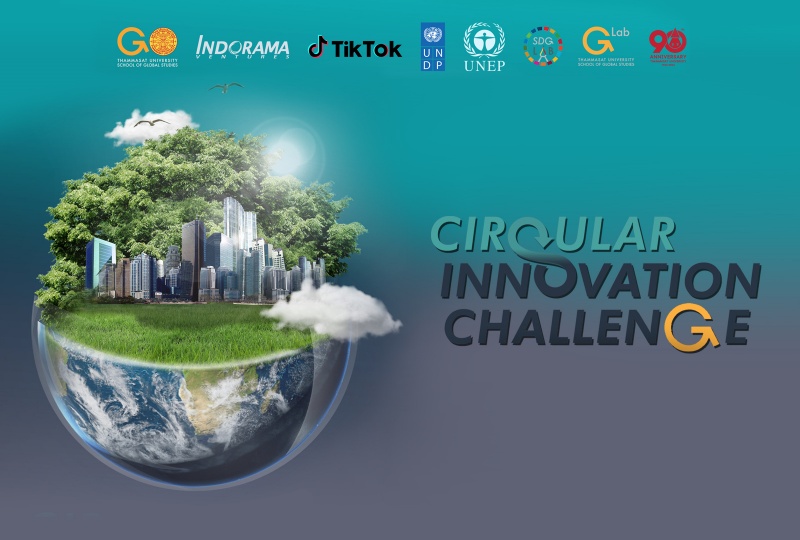 Bangkok, Thailand - August 30, 2023 - Indorama Ventures Public Company Limited, a global sustainable chemical company, announces its support of the "Circular Innovation Challenge 2023" for the third consecutive year. The 5-week hackathon aims to inspire and engage young people across Southeast Asia to create solutions to address sustainability challenges and the circular economy in Southeast Asia and globally.
The Circular Innovation Challenge cultivates a new generation of inventors, change-makers, and emerging thought leaders in the circular economy by inviting young people ages 16 to 30 from 11 countries in Southeast Asia, including Brunei, Cambodia, Indonesia, Laos, Malaysia, Myanmar, the Philippines, Singapore, Thailand, Timor-Leste, and Vietnam. Participants will collaborate in intensive workshops on circular economy and design-thinking bootcamp which will apply professional frameworks and international tools, to analyse challenges and generate potential solutions. Participants will receive mentoring from industry experts before pitching their projects to the judging panel, which will include Indorama Ventures' representatives. These will be scored according to impact, feasibility, uniqueness and relevance to real-world applications, with prizes totalling 105,000 Baht.
The event is coordinated by the School of Global Studies at Thammasat University, with the support of Indorama Ventures, TikTok, the United Nations Development Programme (UNDP), and the United Nations Environment Programme (UNEP), SDG Lab, and G-Lab.
Mrs. Suchitra Lohia, Deputy Group CEO and Chairperson of Corporate Social Responsibility at Indorama Ventures stated, "We are delighted to join hands with these distinguished partners to host the Circular Innovation Challenge for the third year. As the world's largest PET producer and recycler, we support initiatives that promote a circular economy and drive positive changes to the environment and communities where we operate. We are looking forward to the young participants' enthusiastic and creative thinking to create meaningful sustainability solutions that can be applied across various industries, including PET and specialty chemicals."
Assistant Professor Dr. Prapaporn Tivayanond Mongkhonvanit, Dean at the School of Global Studies, Thammasat University, said, "As educators, we believe in the power of young minds in driving innovation and thought leadership in circular economy. Since the inception of the Circular Innovation Challenge, we have seen impactful solutions and thought-provoking discussions from participants to address current sustainability challenges in South East Asia. We look forward to receiving more applications and providing invaluable experience to this year's participants through the expertise and resources of our faculty and partners."
Applications are now open until 10 September, 2023. For further information, application details, and updates on the Circular Innovation Challenge 2023, please visit https://sgs.tu.ac.th/tucircularinnovation/ or follow https://www.facebook.com/tucircularinnovation.