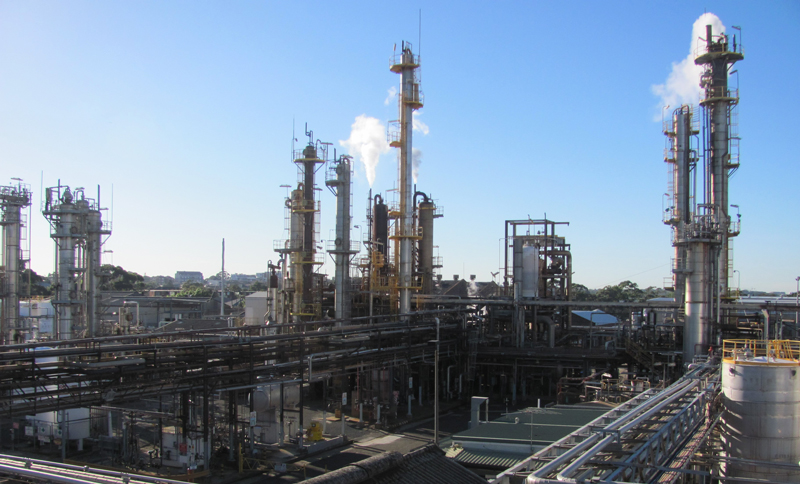 Indorama Ventures Oxides Australia
Acquired in 2020
In 2020, Indorama Ventures has completed its acquisition of Huntsman's world-class integrated oxides and derivative businesses, including sites at Port Neches, Chocolate Bayou and Dayton in Texas, Ankleshwar in India, and Botany in Australia. This acquisition reinforces IVL's Integrated Oxides and Derivatives (IOD) segment's and includes much sought-after portfolios of value-added Ethylene Oxide and Propylene Oxide Derivatives.
The Botany Facility in Sydney, Australia is on the "Botany Industrial Park" (BIP) and is close-coupled to facilities that supply the 2 major raw materials - Ethylene and oxygen for the manufacture of ethylene oxide, and downstream derivatives including Glycols, Glycol Ethers, and Non-ionic Surfactants.
Products from this facility are used in various industries, including agriculture, mining, cleaning, personal care, and automotive brake fluids and coolants.
Location
Botany, Australia
Technology
Ethylene Oxide/ Surfactants/ Specialty Products
Capacity
Total Capacity 100,000 Tpa
| | |
| --- | --- |
| Products | Capacity (MM lb) |
| Ethylene Oxide | 90 MM lb (40 kte pa) |
| Surfactants | 75 MM lb (35 kte pa) |
| Glycol Ethers | 10 MM lb (5 kte pa) |
| Glycols | 35 MM lb (16 kte pa) |
ISO & Related Certifications
ISO 9001:2015
Products
Ethylene Oxide Derivatives, Non-ionic Surfactants, Ethylene Glycol, Glycols
Contact Details
Indorama Ventures Oxides Australia
77 Denison St, Hillsdale, NSW 2036, Australia