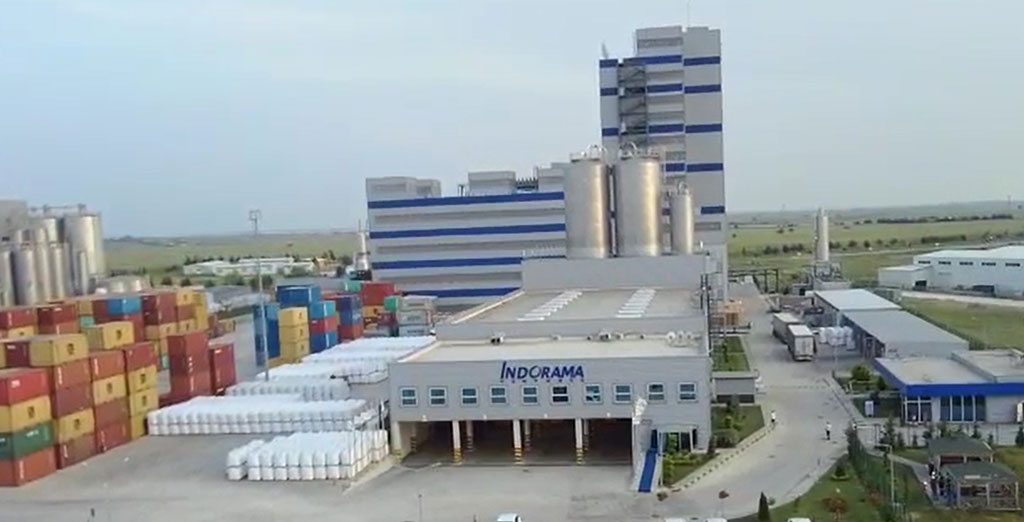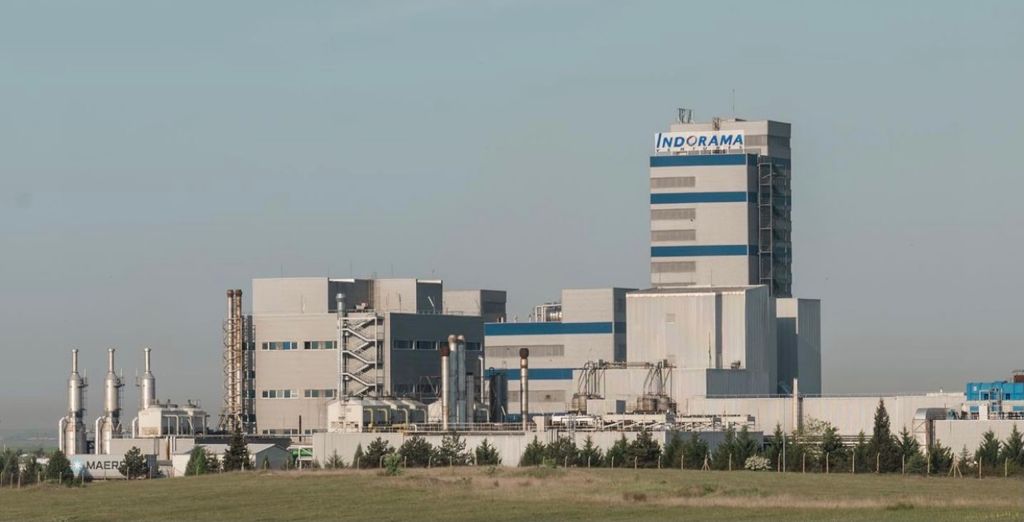 Indorama Ventures Corlu PET
Acquired in 2015
Indorama Ventures Corlu PET, formerly Polyplex Turkey, is a PET facility located in the European Free Zone in Corlu, northwest of Turkey near Istanbul within close proximity of biggest PET resin consumers in the region. The acquisition strengthens IVL's leadership across Europe while broadening access, not only to traditional Northern European markets but also the emerging markets of Southeast Europe. Its products serves both MNCs and local brands in food and beverage, household, personal care, and other segments. In addition to bottle grade, Indorama Ventures Corlu PET also producing raw material for film applications.
Technology
CP : CTIEI/CKCEC
SSP : BUHLER/POLYMETRIX
ISO & Related Certifications
ISO 9001:2015
ISO 14001:2015
ISO 22000:2018
ISO 45001:2018
ISO 50001:2011
SA8000 (The recertification process is still on)
ŞİRKET BİLGİLERİ(COMPANY INFORMATION)
ŞİRKET TÜRÜ(Type of Company)
ANONİM ŞİRKET
MERSIS NO(Mersis No)
732070368900016
TİCARET SİCİL MEMURLUĞU(Office of Trade Registery)
ÇORLU
TİCARET SİCİL NUMARASI(Trade Registration Number)
12944
TİCARET ÜNVANI(Title of Company)
INDORAMA VENTURES CORLU PET SANAYİ ANONİM ŞİRKETİ
ADRES(Adress)
KARAMEHMET MAH AVRUPA SERBEST BÖLGESİ 3. SOK. NO:2 ERGENE/TEKİRDAĞ/TÜRKİYE
TAAHHÜT EDİLEN SERMAYE MİKTARI(Subscribed Capital)
81.088.245,00 TL
ÖDENEN SERMAYE MİKTARI(Paid in Capital)
81.088.245,00 TL
KAYITLI SERMAYE TAVANI(Equity Ceiling)
N/A
ORTAKLIK YAPISI(Structure of Shareholding)
%100 INDORAMA NETHERLANDS B.V.-%100 YABANCI SERMAYE
ŞİRKET TESCİL TARİHİ(Registered DATE)
02/12/2011
VERGİ DAİRESİ(Tax office)
ÇORLU
VERGİ NUMARASI(Tax Number)
7320703689
SEKTÖR(Sector)
PETROKİMYA
İLETİŞİM BİLGİLERİ(Contact)
-
Telefon :(Telephone)
+902826911100
Faks :(Fax)
+902826911008
İnternet Adresi :(Webpage)
YÖNETİM KURULU(BOARD MEMBERS)
Yönetim Kurulu Başkanı(Chairman)
DILIP KUMAR AGARWAL
Yönetim Kurulu Başkan Vekili(Vice Chairman)
ANANTA VENKATA RAVIKANTH GOSALA
Yönetim Kurulu Üyesi(Member)
ROHIT KUMAR VASHISTHA
Yönetim Kurulu Üyesi(Member)
SOURAV ROY
DENETÇİ(INDEPENDENT AUDITOR)
Mali Yılı(Audit Term):
(01.01.2020-31.12.2020)
İsim (Name):
KPMG Bağımsız Denetim ve Serbest Muhasebeci Mali Müşavirlik A.Ş.
Adres (Address):
İş Kuleleri, Kule 3, Kat:2-9 Levent, İstanbul
ŞİRKET BELGELERİ(COMPANY DOCUMENTS)
Contact Details
Indorama Ventures Corlu PET
Karamehmet Mahallesi Avrupa Serbest Bölgesi 3. Sokak No:2 Ergene/Tekirdağ/Türkiye