IVL has a Global Sustainability Committee based at its headquarters in Bangkok to oversee the creation and communication of its Sustainability Policy; monitoring and assessing the impact of its policies towards the stakeholders on a regular basis. Each business office or plant is responsible for the creation of activities for its employees and community in line with IVL's Sustainability policy.
Local working groups are set up to coordinate activities with employees, communities and local authorities. Activities are monitored locally for effectiveness and feedback. Corporate Social Responsibility Committee monitors and assesses CSR activities and benchmarks the group based on its centralized database, assisting local working groups to learn from the experience of other working groups and benchmark themselves to the group as a whole.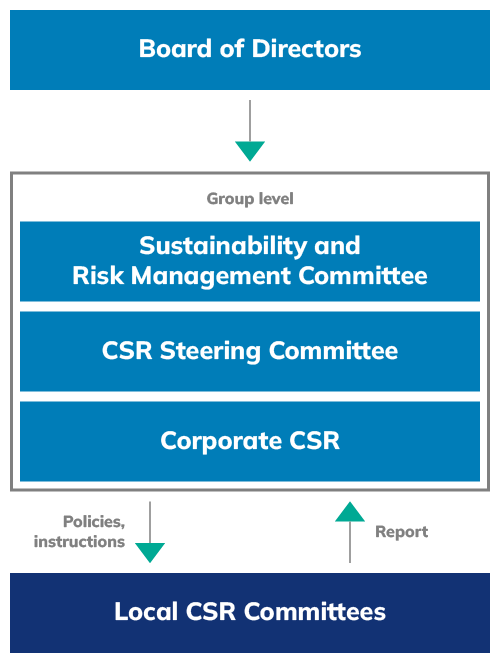 The Corporate Social Responsibility (CSR) Committee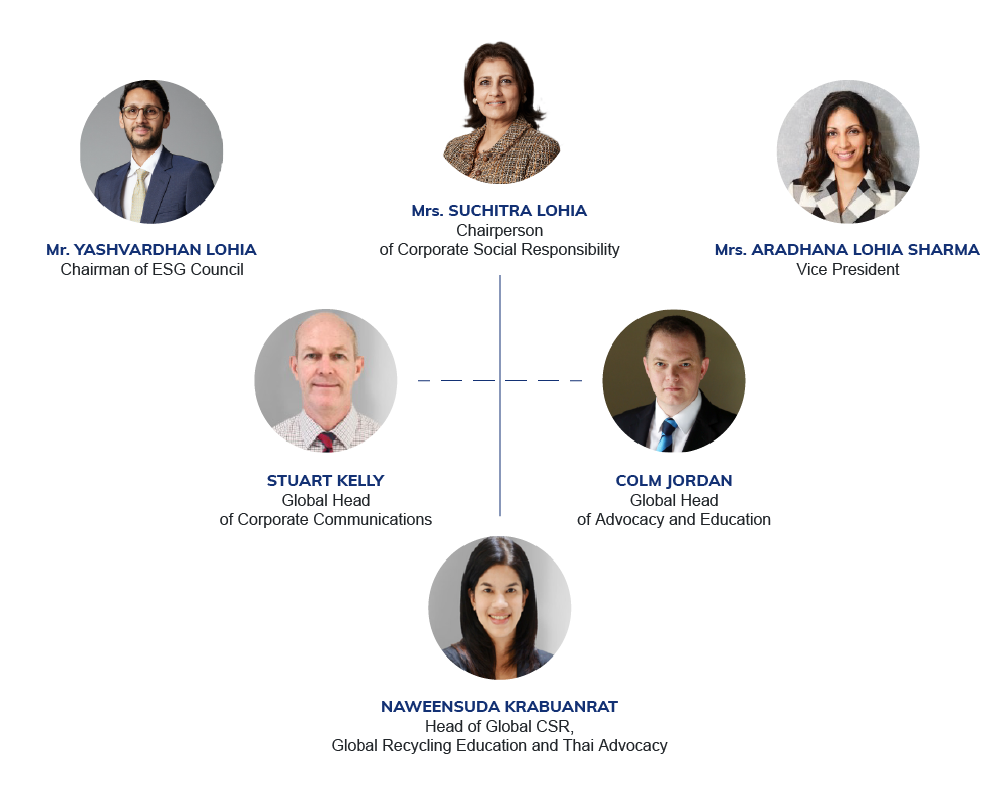 CSR Committee
Oversee the creation, communication and implementation of its Group-wide Corporate Social Responsibility Policy, associated frame works, processes and practices of the Company;
Recommend to the Sustainability and Risk Management Committee from time to time on various issues related to implementation of CSR activities;
Promote group-wide CSR activities;
Provide guidance and recommendation to Local CSR Working Group to ensure that the CSR activities undertaken are aligned to the Group-wide Corporate Social Responsibility Policy and the overall sustainability objec tives;
Ensure the adequacy and effectiveness of the Company's internal controls and systems in relation to CSR;
Monitor, report progress and outcome of various CSR activities at corpo rate level and unit level and make appropriate disclosure on a periodic basis;
Oversee and gather data for both internal and external audience.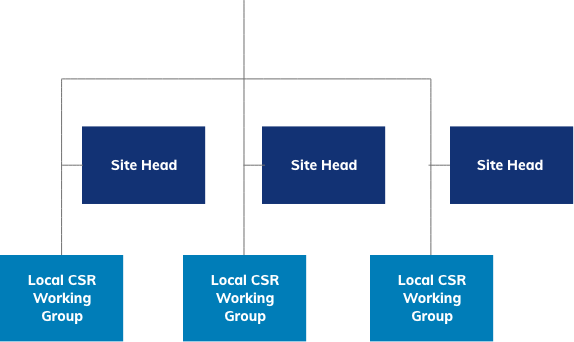 Local CSR Working Group
Local CSR Working Group is at the core of all CSR activities.
HR Heads will lead the local working group and consult with the site head before proceeding with the projects.
Each Indorama Ventures group company is required to set up a Local CSR Working Group led by the Site Head to formulate localized CSR activities under the Group's key CSR themes tailored to the specific needs of their community and coordinate CSR activities with all stakeholders.
The HR Heads will consult with the Site Head in choosing members of the Local CSR Working Group to collaborate, in fulfillment of its CSR obligations.
The appointed personnel may change due to registration transfers promotions, etc. The change in the personnel/ appointment of a new member should be reported to the CSR Committee.