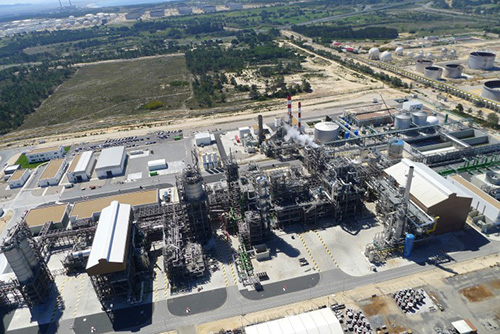 Indorama Ventures Portugal PTA
Acquired in 2017
Indorama Ventures acquired the assets of the Purified Terephtalic Acid (PTA) of Artlant PTA, SA as well as the assets of Utilities of Veolia. The companies were then renamed Indorama Ventures Portugal PTA and Indorama Ventures Portugal Utility, accordingly.
Capacity
700,000 tonnes per annum
ISO & Related Certifications
ISO 9001:2015
ISO 14001:2015
ISO 45001:2018
ISO 50001:2018
ŞİRKET BİLGİLERİ(COMPANY INFORMATION)
DENETÇİ(INDEPENDENT AUDITOR)
Mali Yılı(Audit Term):
(01.01.2018-31.12.2018)
İsim (Name):
KPMG Bağımsız Denetim ve Serbest Muhasebeci Mali Müşavirlik A.Ş.
Adres (Address):
İş Kuleleri, Kule 3, Kat:2-9 Levent, İstanbul
Divulgação de Informação Seveso III – Fábrica PTA
Divulgação de Informação Seveso III – Instalação Portuária
Política Integrada de Segurança, Saúde, Ambiente, Qualidade e Energia da Indorama Ventures Portugal
Política de Prevenção de Acidentes Graves da Indorama Ventures Portugal PTA
Indorama Ventures Portugal Certificate of Approval for Quality (ISO 9001), Environment (ISO 14001), Safety & Health (ISO 45001) and Energy (ISO 50001)
INDORAMA VENTURES PORTUGAL Safety, Health, Environment, Quality and Energy Integrated Policy
Contact Details
Indorama Ventures Portugal PTA
Zona Industrial e Logística de Sines, Sector Norte Zona 2, Lote 2E1 – Monte Feio
7520-064 Sines