Purpose, Vision, Mission, and Values
Purpose
Reimagining chemistry together to create a better world.
Vision
To be a world-class sustainable chemical company making great products for society.
Mission
We commit to be a responsible industry leader leveraging on the excellence of our people, processes, and technologies to create value for our stakeholders.
Value
The customer is why we exist.
We measure ourselves by our customers' success. Through unparalleled innovation and attention to quality we aim to exceed their expectations.
Our people make the difference.
A company is its people and people provide the competitive advantage. We respect every voice and rely on one another to grow.
We see change as an opportunity.
The business landscape is constantly evolving. We embrace the challenges of change to be world-class and maintain our differentiation.
Diversity is our strength.
As a global company we value the variety of knowledge, perspectives and experiences in our organization, and draw strength from these to fuel our competitiveness.
We are responsible.
In our pursuit of business growth and profitability we do things the right way – economically, socially, and environmentally. Furthermore, health and safety are non-negotiable.
Download Indorama Ventures' statements in other language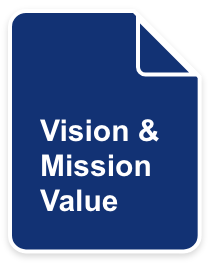 As we are a global company located in different countries, our vision, mission, and values stay constant and relevant to the different cultures. The below are our vision, mission, values translated into the different languages where we are present.