Waste Recycle Bank Project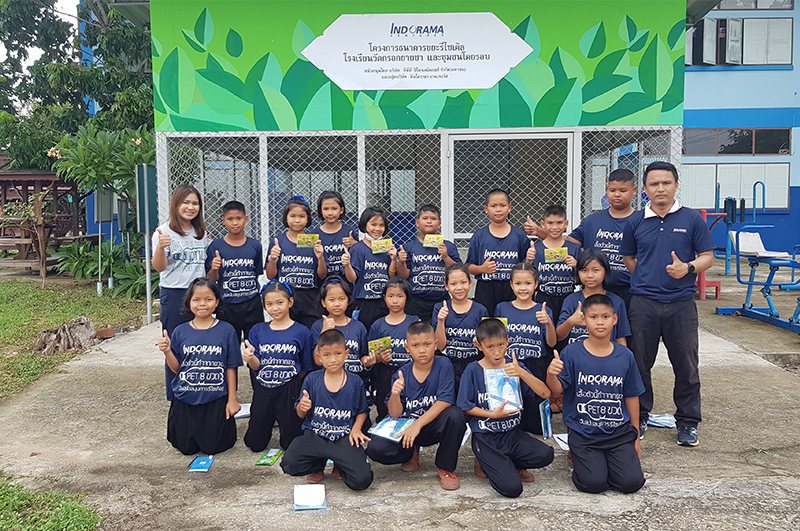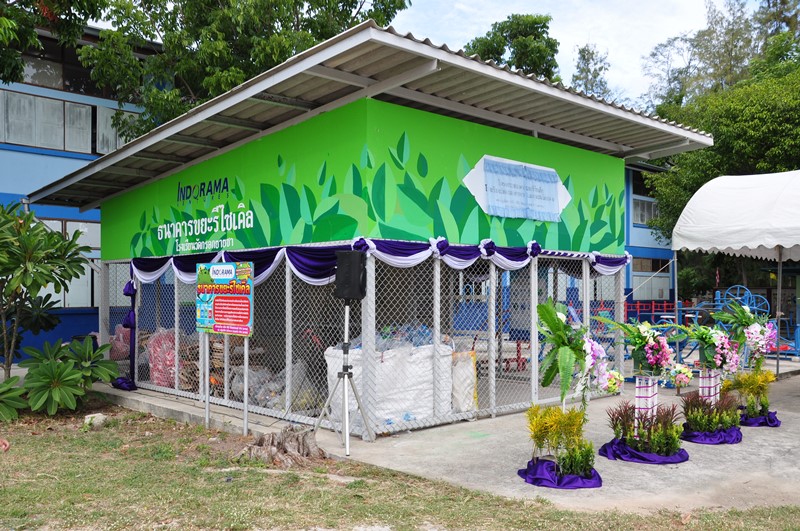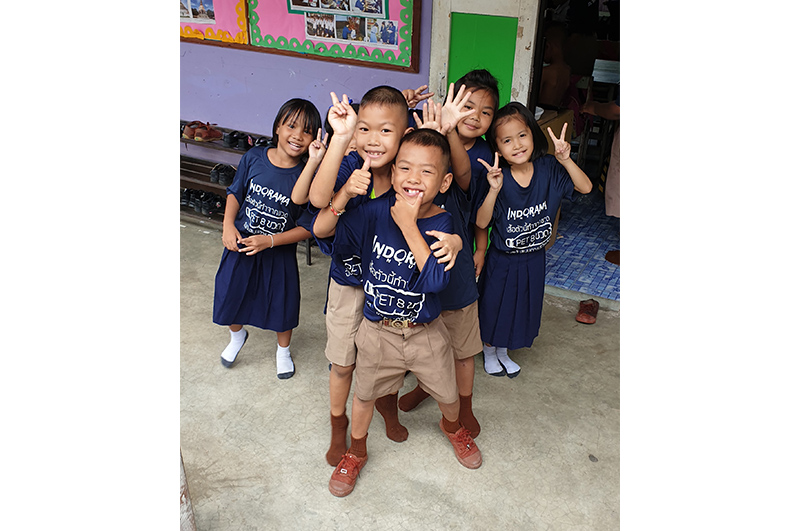 The first waste recycling bank was established at Ban Nong Fab School in Rayong in 2010, with a second added at Wat Krok Yai Cha School, also in Rayong, in 2014. The project not only contributes to a cleaner environment but also raises public awareness on the importance of recycling and the value of waste materials, which can become a source of income IVL launched the Eco-Kids and Eco-School Project as an extension of the Waste Recycling Bank. Our employees took the time to arrange training and supplied materials in schools. Students are able to earn extra money by creating and selling chairs made from recycled PET bottles. They also recycle other materials, such as tires to grow trees and flowers, wooden pallets to make fences, and help paint and decorate their schools. Our employees also helped in building a melon farm and set up watering system and water tank at the school, which allowed the students to learn how to grow melons.
Waste Bank at Wat Mudcharin School, Lopburi province (Cashless)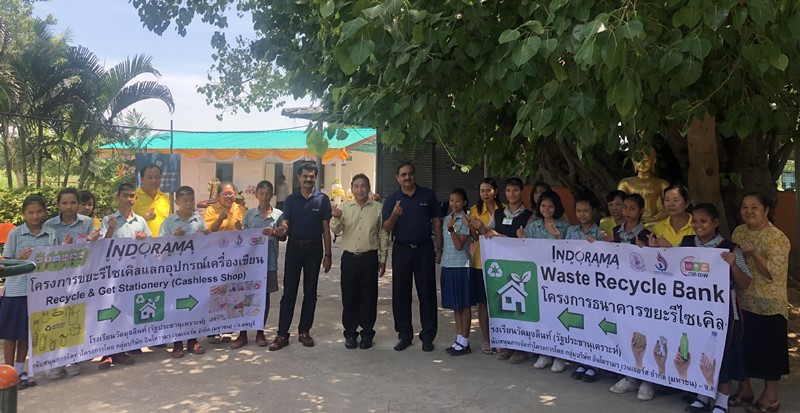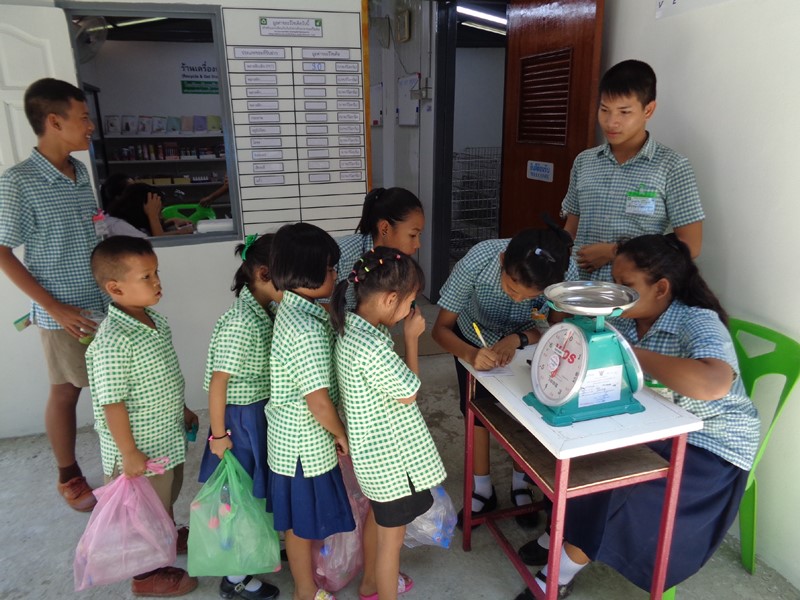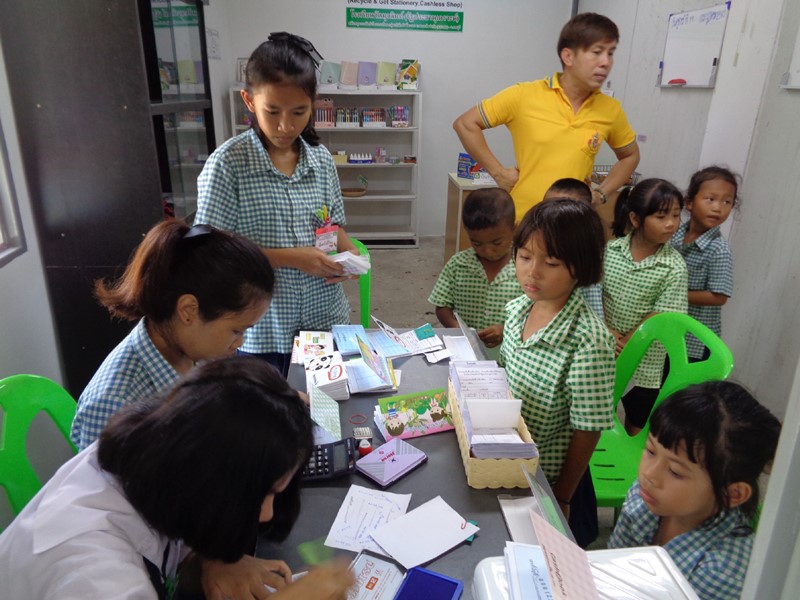 IVL's plant in Lopburi, Thailand, is supporting the waste recycling bank at Wat Mudcharin School, the company's third. The school director wanted to increase recycling awareness among students and instill the need to reduce waste, the importance of separating waste and recycling materials, and demonstrate how students could earn money by doing so. IVL provided the funding to launch this initiative and the required materials, while some employees volunteered to help build the waste bank system, connect the electricity, and train the teachers and students. The project is running from July 19, 2019 to December 13, 2020 and has 160 students participating as members of the waste bank, together with six of IVL employees who opened a book bank at the school. This is also IVL's first cashless waste bank, allowing teachers and students to conveniently exchange their waste for stationary items. In 2019, almost 80 kilograms of PET was collected by the waste bank.
An Improved Waste Bank in Rayong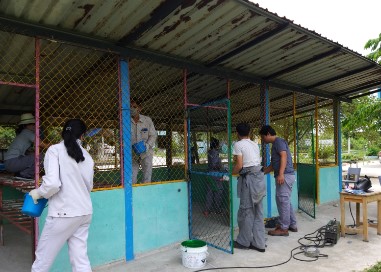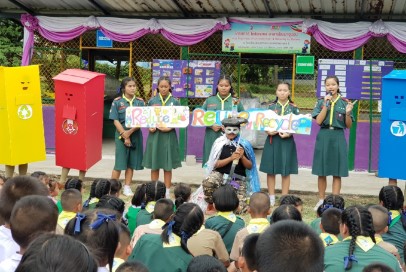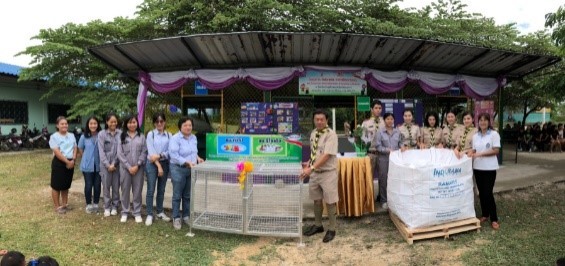 Indorama Ventures Petrochem (PET)'s CSR team provided waste separation and PET recycling training at Nikhomsrangtoneng Changwat Rayong 5 School but recognized the need for the renewal of the school's waste bank as its condition had deteriorated. To get things back up to speed, the team carried out numerous fixes including securing new equipment, repainting, and building a new room which allows students to work at the waste bank thereby providing a much needed reboot.
Company support:
Built containers to separate waste and provided other equipment.
Arranged annual training for student committees.
Identified suppliers to collect waste.
| Project start | School name | Member | Total waste collected (Kgs) | Revenue (THB) |
| --- | --- | --- | --- | --- |
| November 2010 | Nong Fab School | 235 Persons | 58,031 | 139,865 |
| 27 February 2014 | Krok Yai Cha schools | 300 Persons | 24,876 | 50,530 |
| 19 July 2019 | Wat Mudcharin School, Lopburi province | 160 persons | 150 | 629 |