One in five PET bottles in the world are made from our resins. We are the leading global manufacturer of Polyethylene Terephthalate (PET) with 19 PET production plants on four continents in 11 countries
Our PET business is part of our core polyester value chain. The production and sale of PET is primarily used as a raw material in the manufacture of bottles, sheets, films, fibers, filaments and other specialty products.
Our PET Facilities
PET Europe Website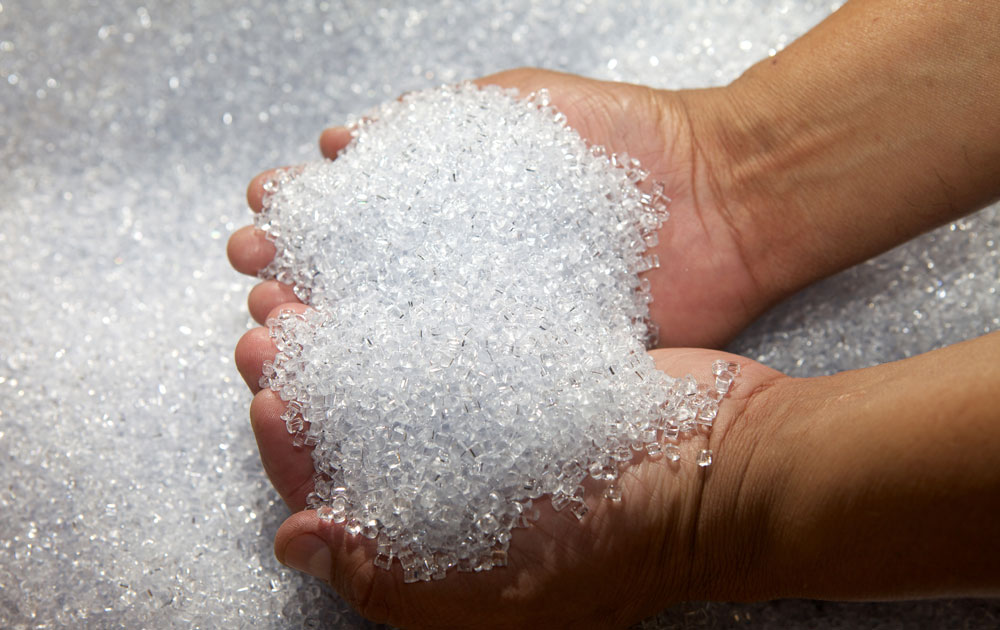 The company offers PET in different grades to support a variety of our customers' requirements including hot-fill, high and low intrinsic viscosity, quick heat and general grade, to serve a variety of market applications such as beverage containers and food packaging, packaging of pharmaceutical and household products, and in industrial packaging applications.
PET Production Process
As with other polymers, PET is derived from crude oil. The basic raw materials in PET, pure terephthalic acid (PTA) and monoethylene glycol (MEG), are chemically reacted with a small amount of co-monomers via a "polycondensation" process to form a base polymer. The resulting polymer is a polyester that is commonly used to make films and fibers. In the case of PET production, this base polymer undergoes solid stating which crystallizes the polymer to aid processability and toughens the product. The solid stating process also purifies the product by ensuring that all extractable products are removed. This material is then suitable to produce for packaging. However, before being placed on the market, the final PET package has to undergo various migration and extraction tests required by authorities to comply with stringent regulations on food contact materials ensuring their safe use for consumers.
Products
Spec
Application
Name of Manufacturing Site
Location
Download
Application :
BOPET Film, Filament,Nonwoven
Name of Manufacturing Site :
UAB Orion Global PET