Corporate Social Responsibility
As a member of society, we are fully aware of our roles and responsibilities. We aim to have a positive impact on society and deliver value whether social, environmental or economic, and focus on truly creating value for our business and society, to ensure the company remains sustainable.
Explore more
Other Initiatives
Apart of our recycling business, we have also initiated many projects concerning to the environment issues. We have run the educational projects on waste segregation, motivation on upcycling and the raise of awareness in 3R.
Explore more
CSR Governing Structure
IVL has a Corporate Social Responsibility Committee based at its headquarters in Bangkok to oversee the creation and communication of its Sustainability Policy
Explore more
Goal
To ensure the company remains sustainable
Purpose
Economic growth and social license to operate
Knowledge
Promoting STEM Education and investing in the future workforce.
Encouraging increased recycling and awareness
Well-being
Improving quality of life and well-being
Revitalizing healthy living
Environment
Ensuring a clean environment for a better society
Minimizing impacts from our operations
Performance Highlight
To raise public awareness of plastic waste management and recycling, we collaborated with the IVL foundation to provide bin and encourage waste separation, Consumer behaviour was measured to see changes after use and disposal methods in order to evaluate the impact of our recycling education to society.
In 2020, we have progressed greatly on training and education to society as follows:
Public company & Organization
Total people were educated
Recycling Materials Downloads
Recycling VDOs Downloads
rPET Shirts Donated
Recycling Factory Visits
Bottles collected globally
kg
Bottles delivered to factory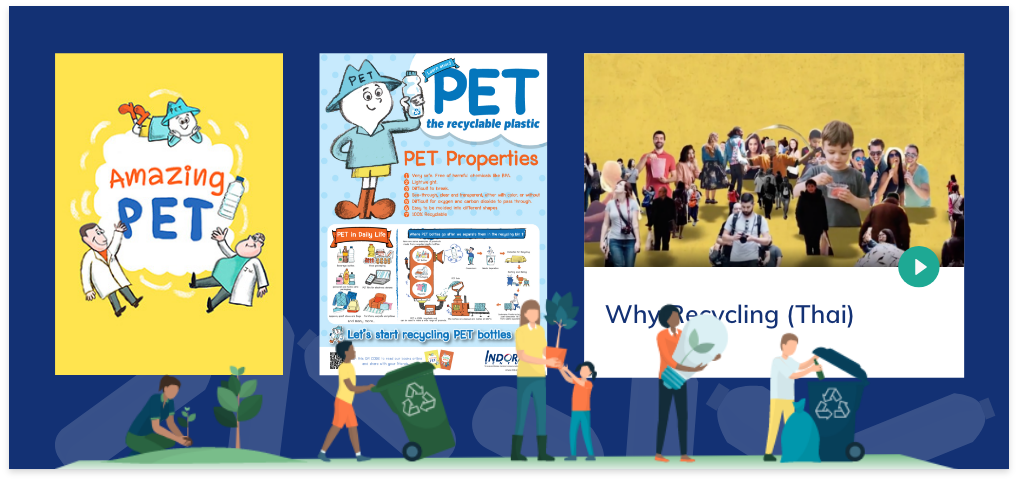 At IVL, we create a positive impact on the communities where we operate, and will continue to achieve responsible and sustainable social, environmental and economic value. Our group-wide strategy on corporate citizenship and philanthropic contributions combines a focus on economic growth, innovation and maintaining a thriving social license to operate.
Social Contribution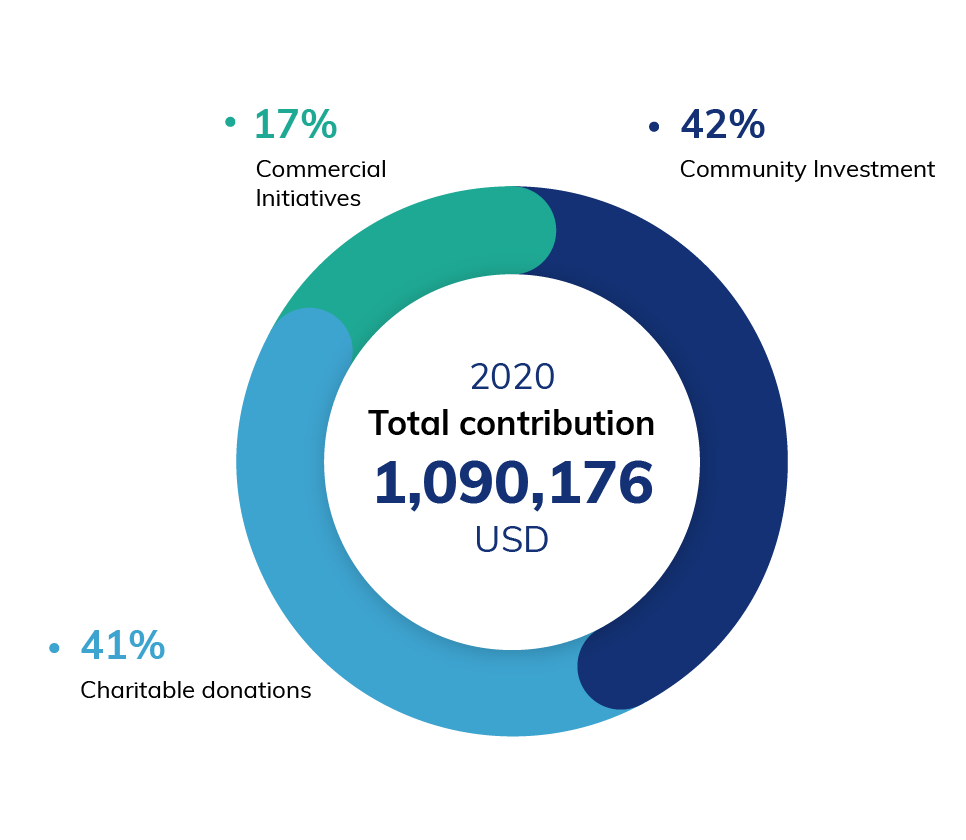 CSR program and activities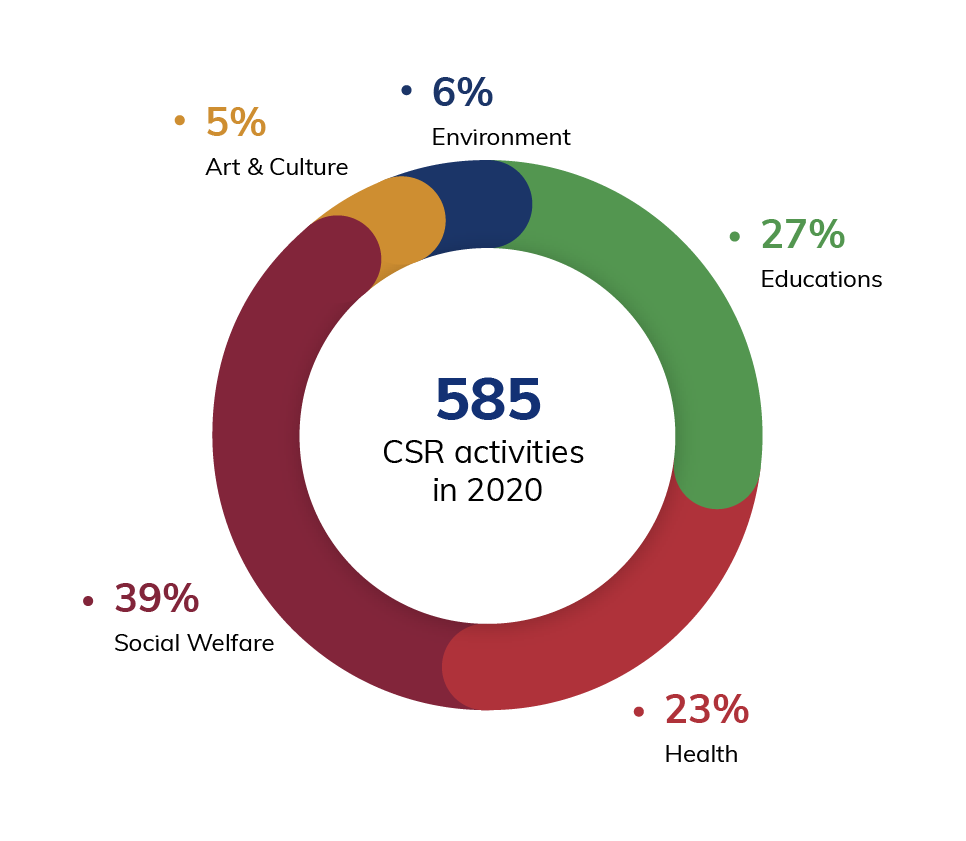 *The figure on social contribution and activities are excluded the initiatives from the COVID-19 fund and IVL Foundation.
Result and outcome
Education
Total of 27,906 people was educated on recycling and waste separation.
Total of 725 times of recycling materials downloaded.
9 public sector organizations involved public/government)
511 donated shirts made from recycled PET
3 varieties type of initiatives with top-rank University in Thailand
Well-being
Over 300 initiatives that support the well-being and health of the local community.
10 initiatives supporting vulnerable groups and groups with disabilities, improving quality of life.
13 initiatives supporting sports activities to promote both mental and physical health in children.
44 initiatives (15 in Europe, 18 in Asia and 11 in America) providing basic needs to local communities during covid-19 pandemic.
Environment
28 of organizations/ partners that we collaborate to promote ecological development and PET recycling.
9,434 kg. of PET bottles collected to recycling process globally
16.5 tons of Global Warming Potential reduction from post-consumer bottle recycling.
CSR Activities
Our CSR activities are aligned with the UN's Sustainabble Development Goals (SDGs) covering education, health and the environment.
Explore more