Corporate Social Responsibility
CSR Strategy
As a member of society, we are fully aware of our roles and responsibilities. We aim to have a positive impact on society and deliver value whether social, environmental or economic, and focus on truly creating value for our business and society, to ensure the company remains sustainable.
Explore more
CSR Governing Structure
IVL has a Corporate Social Responsibility Committee based at its headquarters in Bangkok to oversee the creation and communication of its Sustainability Policy
Explore more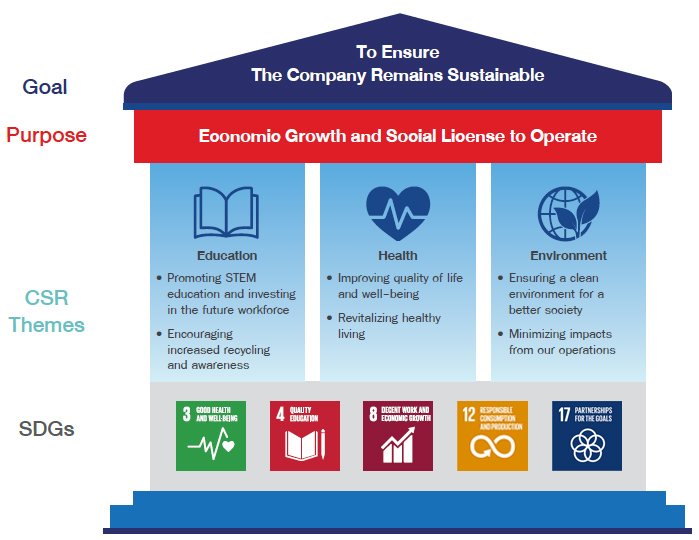 Our CSR activities are aligned with the UN's Sustainable Development Goals (SDGs) covering education, health and the environment.