Corporate Governance Manual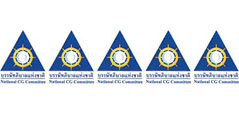 Indorama Ventures Public Company Limited has been given the highest rating of "Excellent" by the Thailand Institute of Directors (IOD) since 2013.
Corporate Governance Manual
Corporate Governance Manual reflects how our values are being implemented, how they are linked to our long-term objectives, and how corporate governance is being realized at our company.
Download by language
Remark: Responsible Sourcing Policy, May 2022 version (formerly known as Supplier Code of Conduct) is available here.