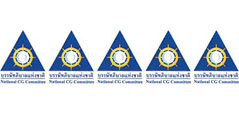 Indorama Ventures Public Company Limited has been given the highest rating of "Excellent" by the Thailand Institute of Directors (IOD) from 2013 - 2014. The criteria looked at by the IOD includes five categories: The Rights of Shareholders; Equitable Treatment of Shareholders; Role of Stakeholders; Disclosure and Transparency; and Board Responsibilities.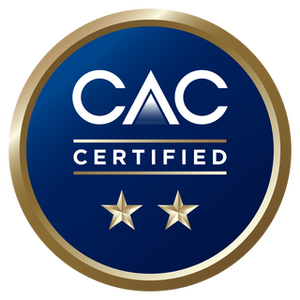 With our effort and outstanding commitment to anti-corruption practices, Indorama Ventures has received CAC Certification from Thailand's Private Sector Collective Action Coalition Against Corruption. The certificate is awarded to companies who demonstrate their commitment to fighting against corruption through the implementation of policies and effective mechanisms. It is a great achievement and reflects the excellent anti-corruption awareness and enthusiasm of our company.
Maintaining the highest levels of corporate governance and transparency to its stakeholders is central to Indorama Ventures philosophy.
We believe that the highest levels of corporate governance are necessary to ensure stakeholder satisfaction – which is a key to continued and sustainable development.
At Indorama Ventures, we ensure that operational management is clearly defined so that there is an unambiguous definition of roles and responsibilities. On this page you will find our corporate governance policies as well as other corporate governance related documents which define the company's transparent and accountable actions on a global basis. Our corporate governance policies apply to all Indorama Ventures subsidiaries and affiliates. All employees and legal entities are expected to abide by all of these policies. They are available in several languages where our businesses operate. This is to reiterate our intention to deliver a clear understanding of our corporate governance policies to all our employees and entities globally.
To summarize the key points of the corporate governance policy, it is the Company's priority to protect shareholders' rights and encourage them to exercise those rights under the law, including the right to participate in shareholders' meetings, appoint a proxy, and participate and vote in those meetings on each agenda item. At Shareholders' meetings, they may give opinions and enquire into business matters. Our shareholders have the right to receive dividends. Shareholders have the right to obtain accurate, adequate and timely information from the Company. We will provide the opportunity to minority shareholders to propose agenda items and to nominate qualified individuals to the post of director before an AGM. We want to provide an opportunity to our minority shareholders to participate in fundamental decisions.
We will disclose our financial and operational results the very same day it is approved through the website of the Stock Exchange of Thailand and also through this website - www.indoramaventures.com, both in English and Thai.
Any disclosures made to the SET, like the Annual Report, Form 56-1, Shareholders' meeting resolutions, important Board resolutions, analyst reports and press releases about the Company and its subsidiaries, will also be made available on this website.
We have a written policy on the use of confidential and/or internal information prominently displayed at the head office and all subsidiaries. This code of conduct prohibits employees from buying, selling, transferring or accepting the transfer of Company securities by using confidential and/or internal information in any manner that may take advantage of outsiders.
Our Board of Directors meets at least five times a year to review, discuss and pass resolutions regarding operations, financial matters, business plans and other matter to ensure the sustainable growth of the company. A year-long meeting schedule is always sent prior to the close of the next year to ensure the maximum participation of directors. The Board has achieved 50% participation of all directors over the past three years and our directors have expressed determination to exceed such performance in future. Our directors receive invitation letters together with agenda items and relevant documents at least seven days prior to each meeting to ensure that they are well informed.